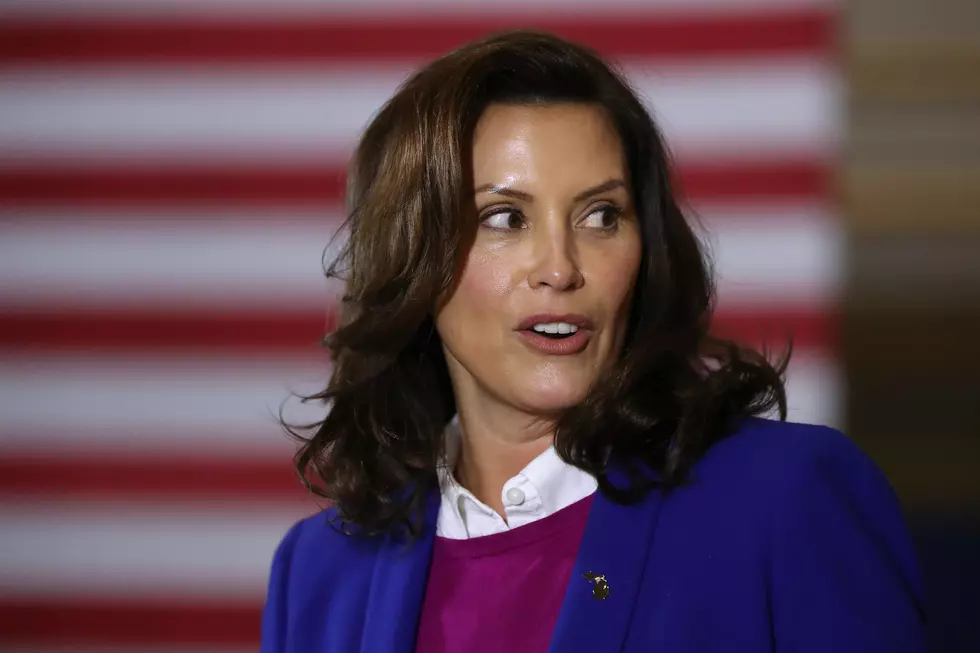 Whitmer Files Lawsuit to Keep Abortion Legal in Michigan
Photo by Chip Somodevilla/Getty Images
Michigan Governor Gretchen Whitmer has filed a lawsuit to overturn Michigan's 1930s Era ban on abortions, asking the state Supreme Court for clarification on whether or not the state's constitution actually upholds a woman's right to an abortion.
Michigan Law Could Once Again Take Effect if Federal Law is Overturned
While abortion is legal at the federal level, Michigan has a state statute that was passed in 1930 that outlawed abortion without exception for rape or incest. While Roe V. Wade has made Michigan's long-standing statute moot, recent challenges at the federal law could overturn Roe V. Wade which would bring Michigan's antiquated law back to reality.
Whitmer explained the possibility in a statement to the press and outlined her lawsuit on Twitter.
"If Roe is overturned, abortion could become illegal in Michigan in nearly any circumstance—including in cases of rape and incest— and deprive Michigan women of the ability to make critical health care decisions for themselves. This is no longer theoretical: it is reality," Whitmer said in a statement.
"You may not know that Michigan has an abortion ban on the books from 1931. Currently, this outdated, unconstitutional law is superseded by the decision in Roe v. Wade. However, if Roe is overturned in a few weeks, the ban goes into effect. Abortion becomes illegal."
The governor went on to say that she plans to fight for reproductive freedom.
"No matter what happens to Roe, I am going to fight like hell and use all the tools I have as governor to ensure reproductive freedom is protected. Today in court, I represent all those who deserve the freedom to choose their own future. That's a fight worth having."
In 1973, the state Supreme Court said Michigan's law was unenforceable after the federal court ruled that state bans were unconstitutional. However, challenges to Roe V. Wade could render that ruling moot.
[WJBK]
The Upper Peninsula's Most Affordable Home Needs More Than Paint
This home for sale in Michigan's Upper Peninsula is going to need some work, but for $14,900 it wouldn't be too bad of an investment.
16 Famous or Notable People Born in Michigan's Upper Peninsula
Michigan has unleashed a lot of talent into the world. Check out these 16 famous and/or notable people that were born in Michigan's Upper Peninsula.
This 10,000 Sq. Ft. Grand Blanc Home is a Real Jaw Dropper
This massive 10,000 plus sq. ft. stone and brick ranch home is located in Grand Blanc's prestigious Golf course community of Kings Pointe Greens. Let's have a look.