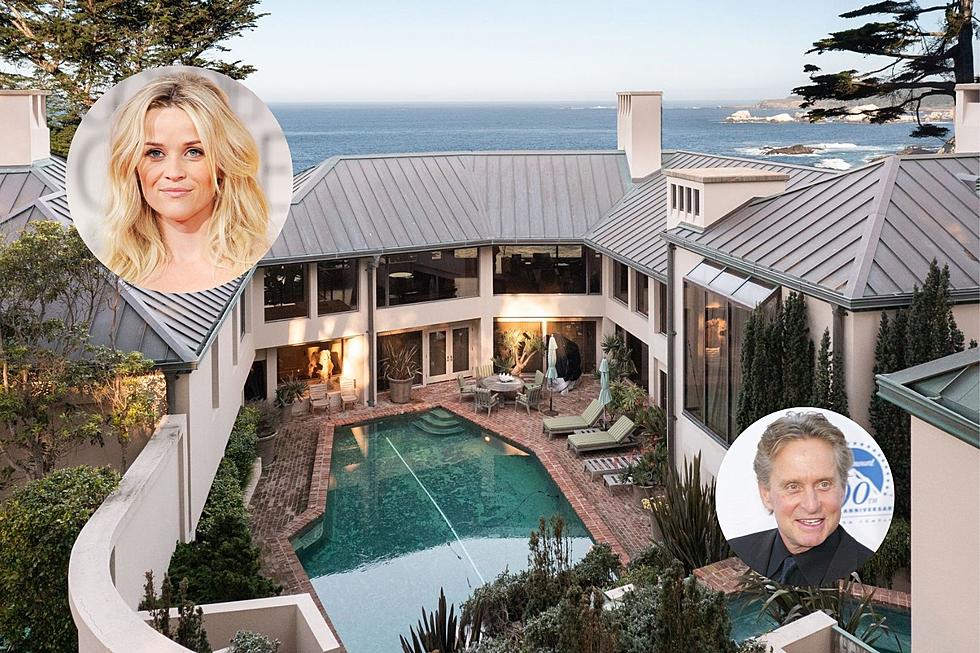 Inside the $30 Million House From 'Basic Instinct' and 'Big Little Lies' (PHOTOS)
Courtesy of Compass, TopTenRealEstateDeals.com / Frazer Harrison, Getty Images / Kevin Winter, Getty Images
You might recognize this $30 million home from films such as Basic Instinct, starring Sharon Stone and Michael Douglas, or perhaps from TV shows such as Big Little Lies, starring Reese Witherspoon, Nicole Kidman and Zoe Kravitz. The home is currently for sale and it looks just as beautiful as it does on the big (and small) screen.
This enormous house is located in Carmel, Calif., a laid-back, artsy town that's a celebrity favorite. Clint Eastwood was the mayor of the town at one point and producers love Carmel, according to Top Ten Real Estate Deals. Many movies were filmed there, including The Parent Trap starring Lindsay Lohan and Play Misty for Me starring Eastwood.
Meanwhile, the glass walls of the California home maximize its ocean views while a recent restoration made the home look very modern. The 12,000-square-foot home has a hot tub with a natural rock wall. It's easy to see why movies and TV shows are filmed here.
Inside the $30 Million House From 'Basic Instinct' & More
Take a look inside the $30 million house where Big Little Lies, Basic Instinct and The Parent Trap were filmed.
Inside Brooke Shields' $7.4 Million Pacific Palisades Home
Take a tour of Brooke Shields' California home of 25 years, which she sold for $7.4 million.