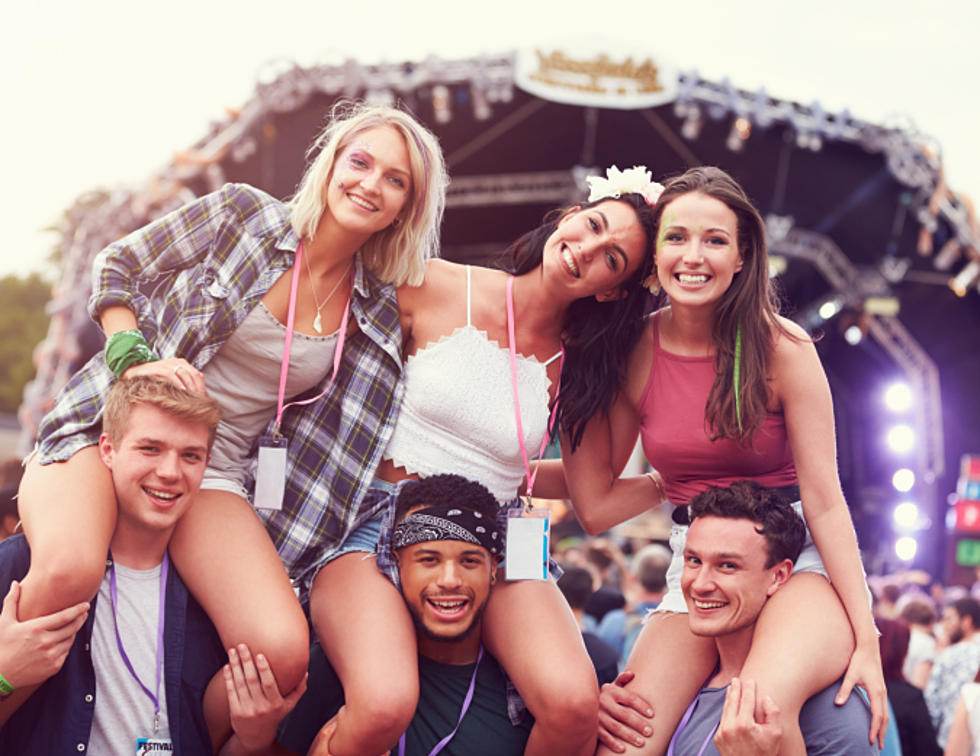 Welcome Back HippieFest, Steinfest and Some Other Michigan festivals
monkeybusinessimages
Thinking back a year ago I knew I was going to start a new job here in Lansing and I was pretty excited to move Downtown. Many folks told me I would love it because I would be able to walk to many fun and cool places.
Places like Jackson Field home to the Lugnuts, and many festivals that come to our great city, not to mention you can walk to many bars, stores, and restaurants.
What I was not prepared for were all the closings that were straight ahead because of the pandemic.  Not only all the closures and everything shutting down early, but a lot of fests and fun activities were canceled in the Downtown Lansing area.
If you remember about a year ago, the inaugural Brews & Beats Craft Beer, Wine & Cider Festival was canceled because of COVID-19 as well as the annual Silver Lake Apple and BBQ Festival, the largest gathering of the year in the Silver Lake Sand Dunes Area according to mlive.com.
Well, both events are back on the calendar this year, along with several others that the pandemic postponed in 2020. And if summer activity around the dunes is any indication, this year's festivals might be the biggest ever!

 
Festivals Still OnThe Way September/October
Some others not to miss events that will keep us all going right through the fall are;
Sept. 4, Brews & Beats Craft Beer, Wine & Cider Festival

Sept. 10-11, Silver Lake Apple and BBQ Festival

Sept. 19, Little Sable Point Lighthouse

Sept. 25, Steinfest

Oct. 9, HippieFest

Oct. 31, Silver Lake State Park ORV Area

 
Let's hope all the warm weather sticks around through October in Mid-Michigan, because we all have a lot of fun ahead of us before the snow flies.
Wineries That Are Less Than a Two Hour Drive From Lansing, Michigan
We've put together a selection of wineries that are a short drive away from Lansing, Michigan. There are a ton of great wineries in Michigan, but this list will get you started at least!
LOOK: Here are the best lake towns to live in
Many of the included towns jump out at the casual observer as popular summer-rental spots--the Ozarks' Branson, Missouri, or Arizona's Lake Havasu--it might surprise you to dive deeper into some quality-of-life offerings beyond the beach and vacation homes. You'll likely pick up some knowledge from a wide range of Americana: one of the last remaining 1950s-style drive-ins in the Midwest; a Florida town that started as a Civil War veteran retirement area; an island boasting some of the country's top public schools and wealth-earners right in the middle of a lake between Seattle and Bellevue; and even a California town containing much more than Johnny Cash's prison blues.
SEE MORE: Meridian Township Farmers Market