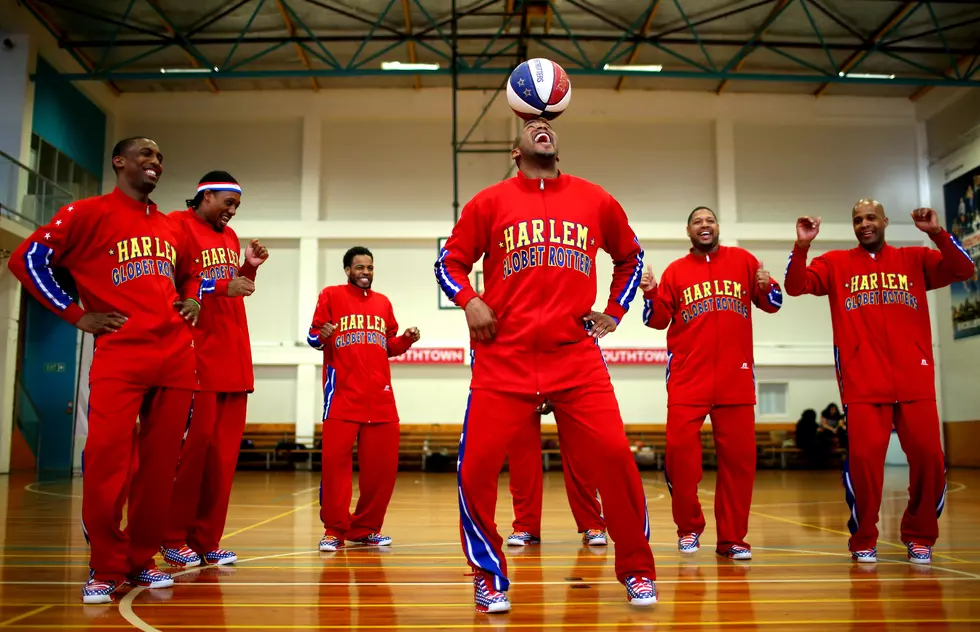 Want to Win Your Way to See The Harlem Globetrotters Play in East Lansing?
Photo courtesy of Getty Images
Get ready to dribble and dunk your way into East Lansing, because The Original Harlem Globetrotters are coming to town!
Mark your calendars for Thursday, January 20th, 2022 at the Breslin Center on MSU's campus in East Lansing.
This isn't the first time that these spectacular basketball players have made their way into Michigan, but every time is something different.
The Harlem Globetrotters are not your average ballplayers. The Globetrotters stunt and do trick shots that astound and amaze. Not to mention, break world records. Check out the video of them below,
Another awesome thing about the Harlem Globetrotters is that it's a fun experience for the whole family! And we've got the perfect opportunity for you to take the kids to the game for free.
We would love for you and your family to be in the house to see these legendary performers live. All you have to do to win is get entered for The Ultimate Family Night Out with the Harlem Globetrotters contest with our free station app. You can get entered on the app one of two ways; you can do the easy entry form, or you can send us a picture of your family. Either way, that gets you entered to win The Ultimate Family Night Out with the Harlem Globetrotters: 4 courtside tickets, meet and greets, and a food voucher for snacks!
Don't miss out on seeing this sensational show: The Original Harlem Globetrotters coming to the Breslin Center, Thursday, January 20th.
UP NEXT: Unbreakable Sports Records and the Athletes That Set Them
There are just some sports records so amazing that it's unlikely any other athlete will even be able to approach them.
Sports Figures That People Love to Hate
Sports would be boring if you loved everyone. There always has to be a villain, and we've put together a list of prominent sports figures that a lot of people can't stand.
UP NEXT: The Ten Greatest MSU Spartan Athletes of All Time