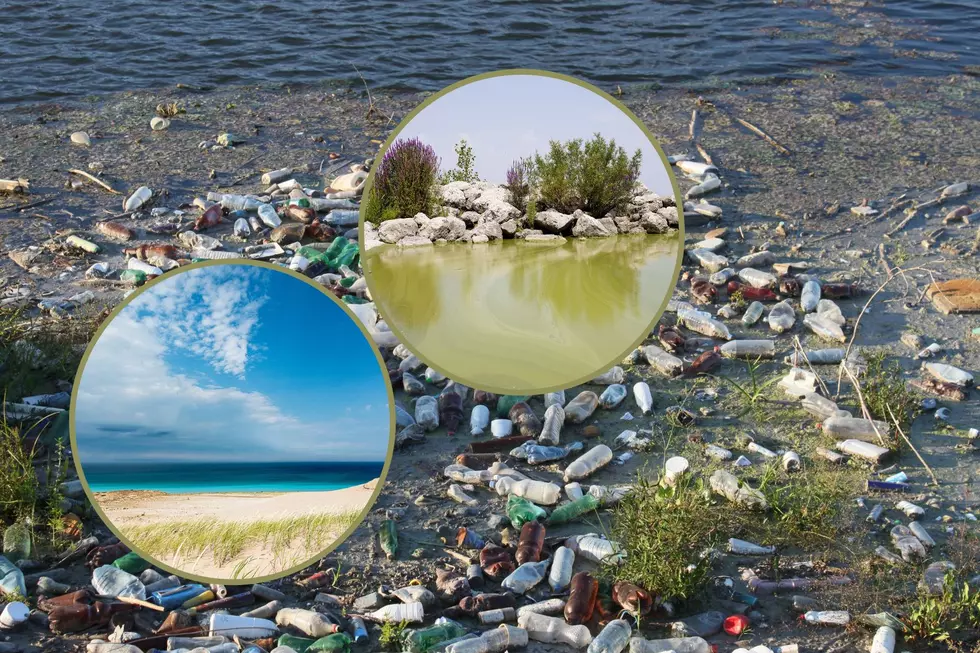 Two Michigan Lakes Named 'Most Polluted' in America
Photos courtesy of Canva, Getty Images, and csterken
In Michigan, we are all about that "lake life". We buy lakefront property, take our vacations on the lake, go fishing, swim, and enjoy a multitude of other activities, too. I mean, with a nickname like "The Great Lakes State," of course we do. This is what makes this even sadder to type...
Michigan has two of the most polluted lakes in America.
Two Michigan Lakes in the Top 10 Most Polluted Lakes in the United States
I know, absolutely heartbreaking. According to Discover Amazing Animals, not only did two of our great lakes make the list of 10 most polluted in the United States, but they're polluted enough to make it into the top 5 as well.
Sitting at number four is Lake Michigan.
30 million residents live within Lake Michigan's Great Lake Basin and would have to say goodbye to all those lake activities we love if something detrimental were to ever happen to Lake Michigan. Thankfully, "The federal government presented new restrictions and laws that will control state industries and waters surrounding and potentially polluting the lake – waters such as the Detroit River."
Making the list at number three is Lake Erie.
That's a picture of Lake Erie when the algae was so bad that residents in that area had to stop drinking the tap water for two days because of algae-related toxins.
Thankfully, we're working to make Lake Erie better, as "environmental regulations have resulted in a significant improvement in water quality and the reintroduction of economically important fish species like walleye and other biological life."
All in all, our Great Lakes provide so much life that we need to keep them clean and safe. It's sad to see them on this list of most polluted lakes in America. Let's do our part to keep the Great Lakes clean and enjoyable for all!
Killer Lansing Eco-friendly Options To Live A Greener Lifestyle
There are certain things we can do to treat Earth nicely, and one of those things is to make choices that are more "green" and eco-friendly. And there are plenty of ways to do that too. It's not just about not using straws. Lansing is a wonderful place to lead a greener lifestyle. It has public transportation, plenty of second-hand clothing and furniture stores, and even a cool, new place where you can BYOC (bring your own container) and refill it with all kinds of eco-friendly products, ranging from body soap to laundry soap, and plenty of things in between. If you're wanting to lead a greener lifestyle, check out some of the awesome businesses and services that Lansing has to offer.
10 Great Lakes That Aren't the "Great Lakes" in Michigan
We have so many awesome lakes we have in our state that it can get overwhelming to figure out which to visit. Here are 10 to get you started.
Polished Rocks From The Great Lakes