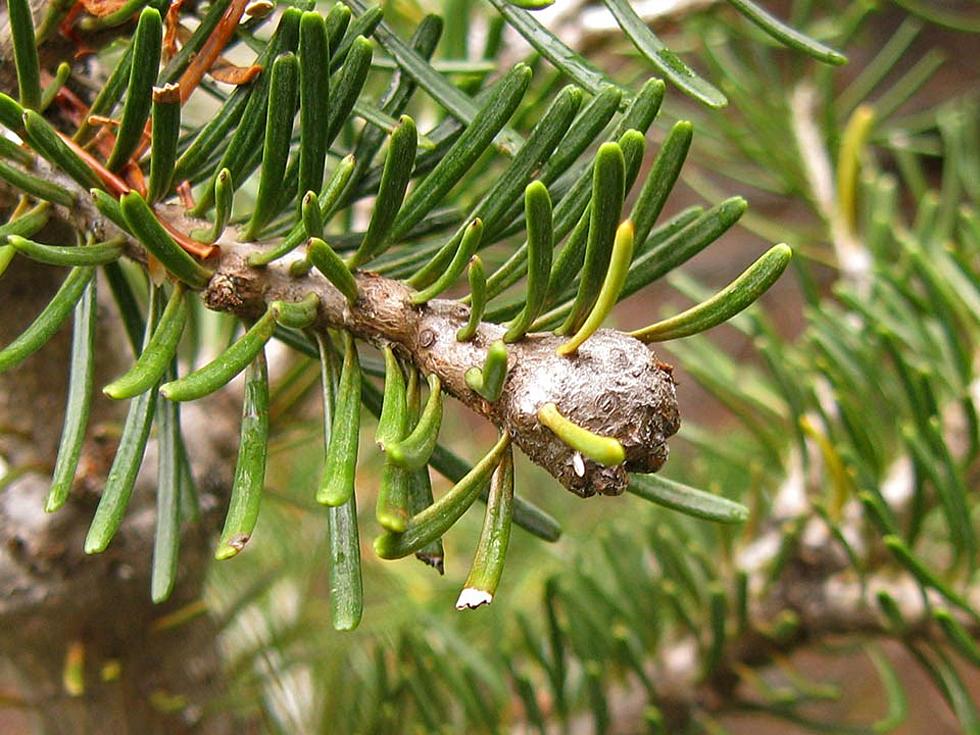 This Bug May Hurt Christmas Tree Industry In Michigan
US Forest Service
Summer is going so fast this year. I have not gotten to do half of the things I wanted to do this year, like fishing and heading up north for a weekend or two. Before we know it the trees will be changing color and the days will be cooler.
Halloween and the holidays will be here soon as well. Some of my friends and family have already started Christmas shopping. Do you believe that?  It's a bit early for me.
If you're thinking about a tree already and you tend to go with a real one, here is a bit of news for you.
More On This Pesky Bug
So, an invasive bug may be causing some trouble for our Michigan Christmas trees here in the mitten. These pesky critters have been in the western part of the state.
Fox47news.com says the Michigan Department of Agriculture and Rural Development has confirmed that the balsam woolly adelgid living around Rockford in Kent County.
Apparently, a homeowner has seen many of them on Fraser first in their yard. They saw the infestation and immediately called the state.
Nobody is sure yet how the bugs journeyed to Michigan or how long they have been living here.
Human movement is one of the most common ways non-native species spread. When traveling, remember to leave firewood at home and buy it locally at your destination," said Rob Miller, an invasive species prevention and specialist for MDARD.

 
Michigan Is A Big State For Christmas Tress
Let's hope for the best because this bug could hurt some of the nearly 1.9 billion balsam fir trees in Michigan's forests, which is the third-largest Christmas tree-growing state in the country. Michigan also has almost 14 million fir trees each year.  This may drive up the price of real trees, but let's hope not. Enjoy the rest of your summer kids.
SEE MORE: Beautiful Butterflies Captured Around The Country
SEE MORE: Prettiest Moths In Michigan
MORE: How To Help Michigan Bees At Home