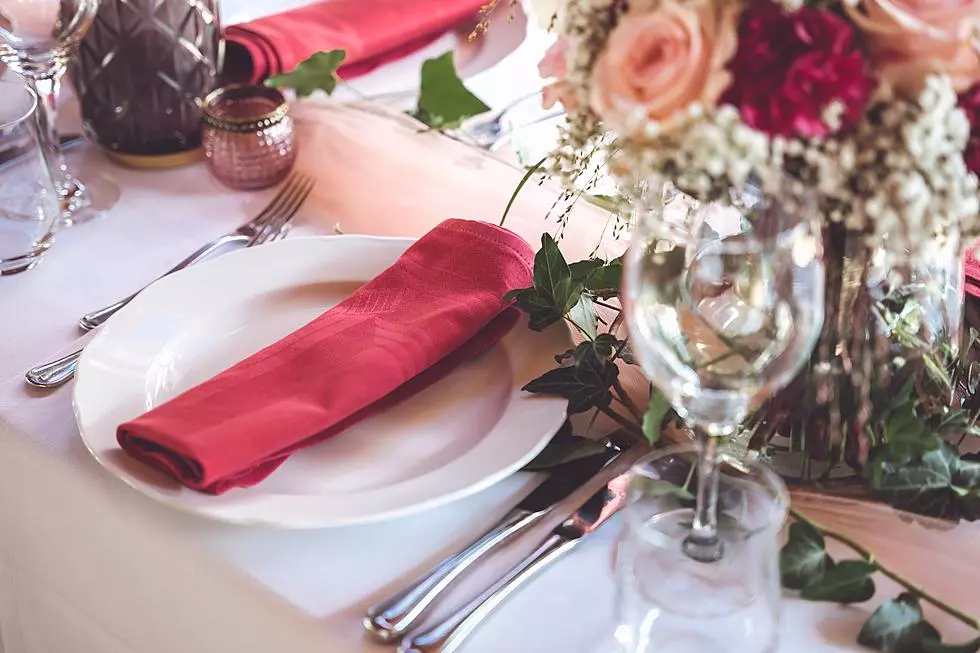 This Amazing Restaurant Has Been Named The Most Romantic In Michigan
Credit: Wedding Dreamz Via Unsplash
I'm known for a few things, but being super romantic is not one of them.
Thankfully there are people who specialize in the love department that we can turn to when we're trying to step our romantic game up for that special someone in our life.
My idea of a romantic dinner would be getting a heart-shaped pepperoni pizza and throwing it in the oven at home while drinking some wine with my wife Lindsey.
While she's not super picky, she along with a lot of other people would probably prefer something a little nicer than a meal at home.
One option where lovers like to go on Valentine's Day for a romantic meal is White Castle. I'm not pulling your leg, people really do celebrate their love with some tasty sliders.
If sliders aren't your thing then maybe Michigan's most romantic restaurant will do the trick.
This Amazing Restaurant Has Been Named The Most Romantic In Michigan
According to the experts at Readers Digest, if you're looking for Michigan's most romantic restaurant you will find it in Detroit.
Readers Digest had this to say about the Rattlesnake Club in Detroit:
The Rattlesnake Club in Detroit serves locally grown, seasonally sourced food such as pistachio-encrusted halibut and braised Colorado lamb shank. The culinary team elevates the fare to something worthy of a special holiday, and the extensive wine list is a nice bonus. We highly recommend a reservation, as the Rattlesnake Club gets crowded even on non-holiday evenings.

 
Check Out Some Of The Delicious Looking Food At The Rattlesnake Club
I was scrolling through the Rattlesnake Club's Instagram and found some drool-worthy pictures of some of the food they serve up.
Seared Diver Scallops
Maple Bourbon Glazed Shrimp
Pecan Encrusted Nova Salmon 
Tuna Cassoulet 
Filet Special 
Check out these old Grand Rapids restaurant menus
10 Old School Grand Rapids Menus Reveal How Cheap Eating Out Was Back In The Day
Check out these 10 old-school Grand Rapids menus that reveal how cheap eating out was back in the day.
These 10 Rejected Michigan License Plates Are Hilarious
There are over 21,000 personalized plates that have been banned by the Michigan Department of State for being dirty, graphic, or hateful. These are some of them.
What Did Michigan's License Plates Look Like The Year You Were Born?
Michigan is home to so much motor vehicle history. Let's take a look back in time to see some of the cool and interesting Michigan license plates of the past.