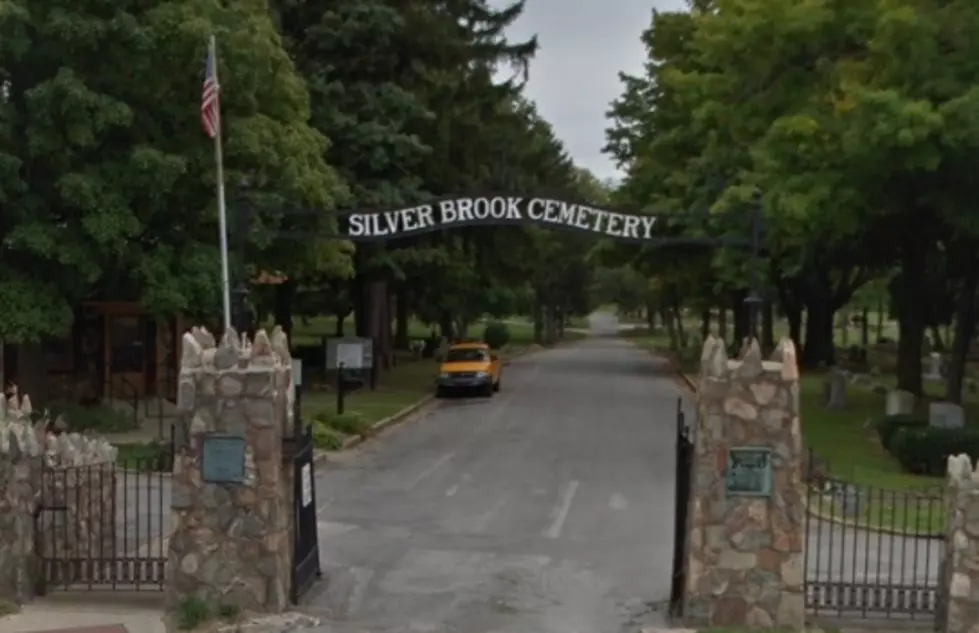 The Witch of Silver Brook Cemetery: Niles, Michigan
Google Maps
ALWAYS TREAT CEMETERIES WITH RESPECT AND NEVER ENTER AFTER HOURS. YOU COULD BE PROSECUTED.
A witch buried in Niles? That's what this particular legend says. The Silver Brook Cemetery in Niles is a good size, with over 16,000 burials. Inside lies a woman who was believed to be a witch that lived near Niles in the 1800's, around the same time this graveyard was created.
People have stated that they have heard her sobs and anguished wails throughout the entire graveyard, sometimes centering around a temple that stands in the middle if the grounds. If you stand still & quiet anywhere in the cemetery, you may be able to hear her sobs echoing within the temple.
The grave of the 'witch' is not easy to find. It's in the cemetery's oldest section. She was laid to rest in a cement tomb that has been permanently shut, thanks to vandals. There are no markings that refer to a witch, just the woman's name on the tombstone.
Why was she believed to be a witch? What did she do? How did she pass away? Sadly, these things are not known. Maybe you can find out.
Silver Brook Cemetery is located at Cherry St at E. Main St. in Niles.Always seek permission to enter any cemetery after closing hours, don't vandalize, don't make loud noises, don't be obnoxious and don't litter. In other words, don't act like an idiot.....be respectful. Remember, you'll be buried someday...
Plus, read more ONLINE 'Haunted Michigan' locations by clicking here for "John Robinson's Haunted Michigan"!
MORE CREEPY MICHIGAN STUFF:
Monroe, Michigan: The Most Haunted City in the State
Haunted Original 6th Precinct Building, Detroit
Haunted Doll from Cadillac, Michigan