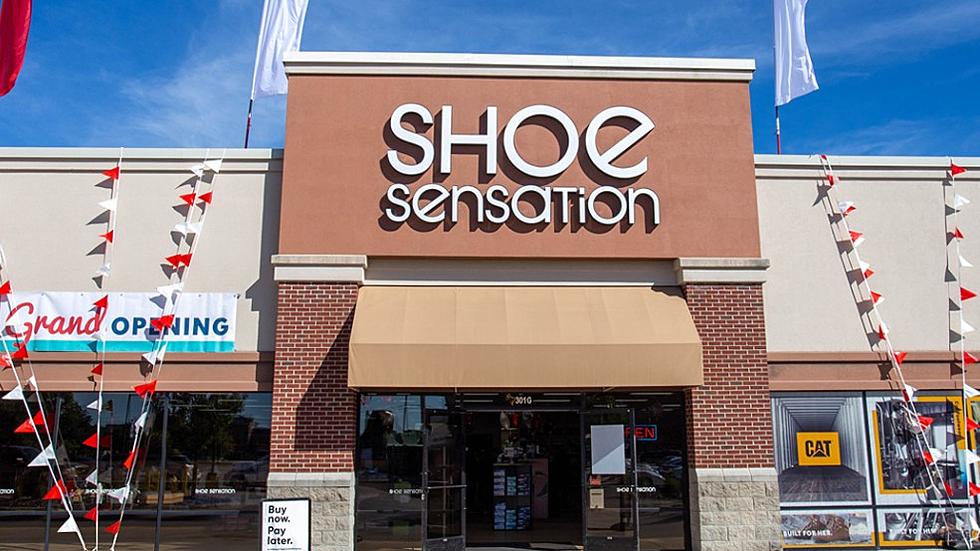 Shoe Sensation Opening In Lapeer – What You Need To Know
Shoe Sensation phot via Google Maps
Lapeer County will soon be home to a new shoe store.
Shoe Sensation will be opening in Lapeer in May 2023. The popular store prides itself on selling footwear for the whole family. Shoppers can choose from brands such as Nike, Under Armour, Skechers, Converse, Birkenstock, Adidas, Hey Dude, and more.
Customers will also have shoe options such as sandals, boots, work and safety shoes, fashion heels, slippers, and men's dress shoes too. The options appear to be endless at Shoe Sensation.
Shoe Sensation has over 230 stores in the United States, and that includes 17 locations in Michigan. The new Lapeer store will be located at 867 South Main Street in Lapeer (same plaza as Dunahams and Marshall's).
When you visit the official Shoe Sensation website, you notice the store offers promotions, sales, and BOGO (buy one get one free) deals. You can follow the Shoe Sensation Facebook page for additional information and updates.
If you are interested in working at Shoe Sensation in Lapeer, there is a job listing posted for a sales associate position in the Careers section of the Shoe Sensation website. You can get more information here.
When Shoe Sensation does officially open in Lapeer, store hours will be as follows,
Monday:  

9:00 AM to 9:00 PM

Tuesday: 

9:00 AM to 9:00 PM

Wednesday: 9:00 AM to 9:00 PM
Thursday: 9:00 AM to 9:00 PM
Friday: 9:00 AM to 9:00 PM
Saturday: 9:00 AM to 9:00 PM
Sunday: 9:00 AM to 8:00 PM
Once a grand opening is announced, this post will be updated.
Krave Restaurant Lapeer, Michigan
Lapeer, Michigan Landmark Sign
Little Debbie & Sunbelt Snack Store Fenton, Michigan