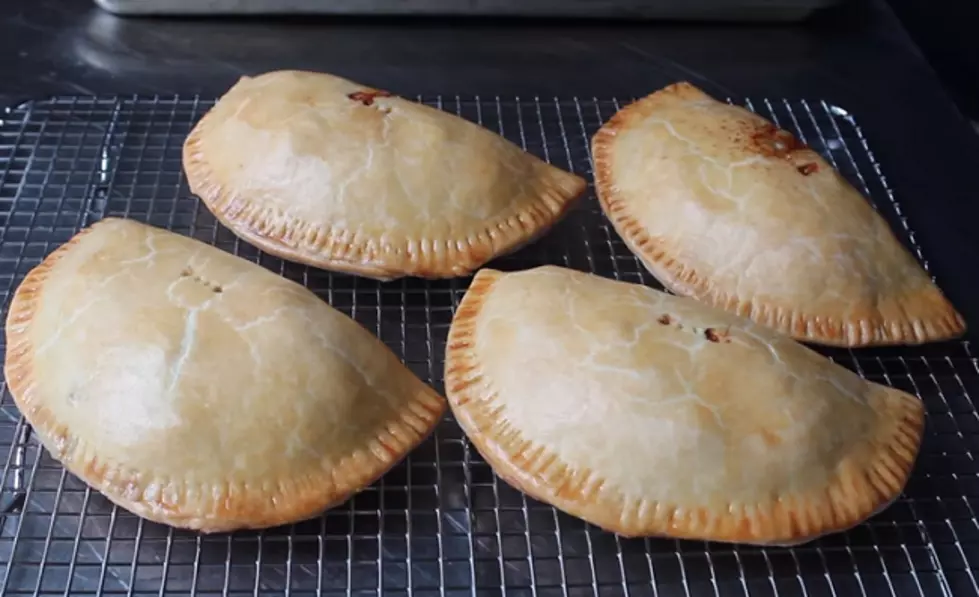 Michigan's Love Affair with the Pasty
Screenshot courtesy of Food Wishes, youtube
You can tell a true Michigander by the way he or she pronounces the word "pasty"('PASS-TEE' is the correct way to pronounce this tasty, authentic northern Michigan treat). When we come across someone who pronounces the word as 'PAY-STEE' then you know they are either a fake Michigander, an out-of-stater or a troll (under-the bridger) who has never ventured north.
An authentic part of Michigan history, the pasty is kinda like a pot pie, but much, much better. For one thing, a pot pie has more crust; a pasty is JAM-PACKED with your choice of meats, potatoes, vegetables, and seasonings, with MORE filling than crust! The classic version includes beef & pork, lard, rutabaga, onion, carrots and potatoes, but nowadays, there is a wide variety of pasties that include cheese, beans, venison or whatever concoction the chef comes up with. Lard is also sometimes substituted.
Wiki's definition of a pasty says, "it is made by placing an uncooked filling, typically meat and vegetables, on one half of a flat shortcrust pastry circle, folding the pastry in half to wrap the filling in a semicircle and crimping the curved edge to form a seal before baking."
The pasty was introduced to Michigan's Upper Peninsula when Cornish miners came to America, hoping to seek their fortune in the copper mines. Their knowledge & mining experience worked in their favor and soon other ethnic groups began learning the mining trade from the Cornish.
But it wasn't just the mining trade that was being learned from the Cornish...it was also their cuisine. The pasty was a favorite lunchtime meal that the Cornish gladly whipped up for everyone. It's popularity was not just because of it's flavor, but it was easy to eat, it stayed hot for hours, it filled their stomachs, they didn't need silverware and it could be taken to work in a bag, box or any type of lunchbox. Possibly Michigan's very first fast Food item!
Going north on a Michigan roadtrip? You should! And purchase a bagful of pasties while you're on the road! They'll last far into the night and your appetite will be satisfied, MUCH better than if you scarfed down burgers & fries.
Yes, even though the Cornish from England brought the pasty recipe over to us, we still consider it a true Michigan food.....I can deal with that!
MORE MICHIGAN FOODIES:
Michigan's General Foods Memorabilia & Products
Vintage Cereals of The Battle Creek Food Company
Eight Fast Food Restaurants NOT in Michigan