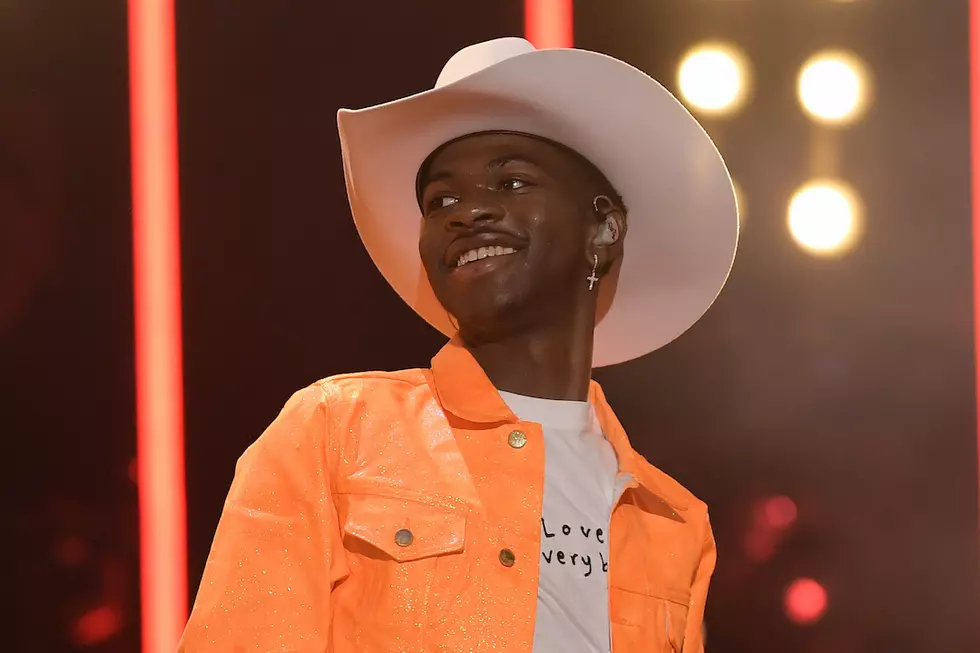 12 "Old Town Road" Remixes That Will Make You Go Yee-Haw
Jason Kempin, Getty Images
As with many hit records these days, a slew of official and unofficial remixes have followed, which have assisted in keeping the track stamped in the public consciousness and making the record the No. 1 song on the Billboard Hot 100 for a staggering 16 weeks. Artists like Diplo, Young Thug and Korean pop artist RM of BTS have all hopped on the Young Kio-produced track.
Lil Wayne hopped on the single as well. Fans have yet to hear the full version, but XXL recently spoke with Tunechi, who offered experienced advice to Nas X on how to maintain his fame after hitting the ground running and having major success.
"Stay focused," Wayne offered. "When you break that record, make sure it's not a record to you. Make sure you don't even realize it nor recognize it at all. Put that in your head that someone else broke that record and you want to break their record. Plain and simple. Because I can't even tell you if I was No. 1 on the charts because it never mattered. The only thing that ever should matter, bro, is your next song."
With Lil Nas X continuing to tease new versions of his hit song with big names like Megan Thee Stallion and Dolly Parton, XXL compiles a list of different versions of "Old Town Road" that will bring the cowboy out of you.
"Old Town Road (Remix)" Featuring Billy Ray Cyrus

"Old Town Road (Remix)" Featuring Billy Ray Cyrus and Diplo

"Old Town Road (Remix)" Featuring Billy Ray Cyrus, Young Thug and Mason Ramsey

"Seoul Town Road (Old Town Road Remix)" Featuring BTS' RM

"Old Town Hoe (Old Town Road Remix)" Featuring CupcakKe

"Old Town Road (Compton Remix)" Featuring The Game

"Old Town Road (Freestyle)" Featuring Uno The Activist

"Old Town Road (Freestyle)" Featuring That Girl Lay Lay

"Old Town Road (Remix)" Featuring Caiden

"Old Town Road (Freestyle)" Featuring Remy Ma

"Old Town Road (Remix)" Featuring Lil Wayne

"Old Town Road (Freestyle)" Featuring NLE Choppa