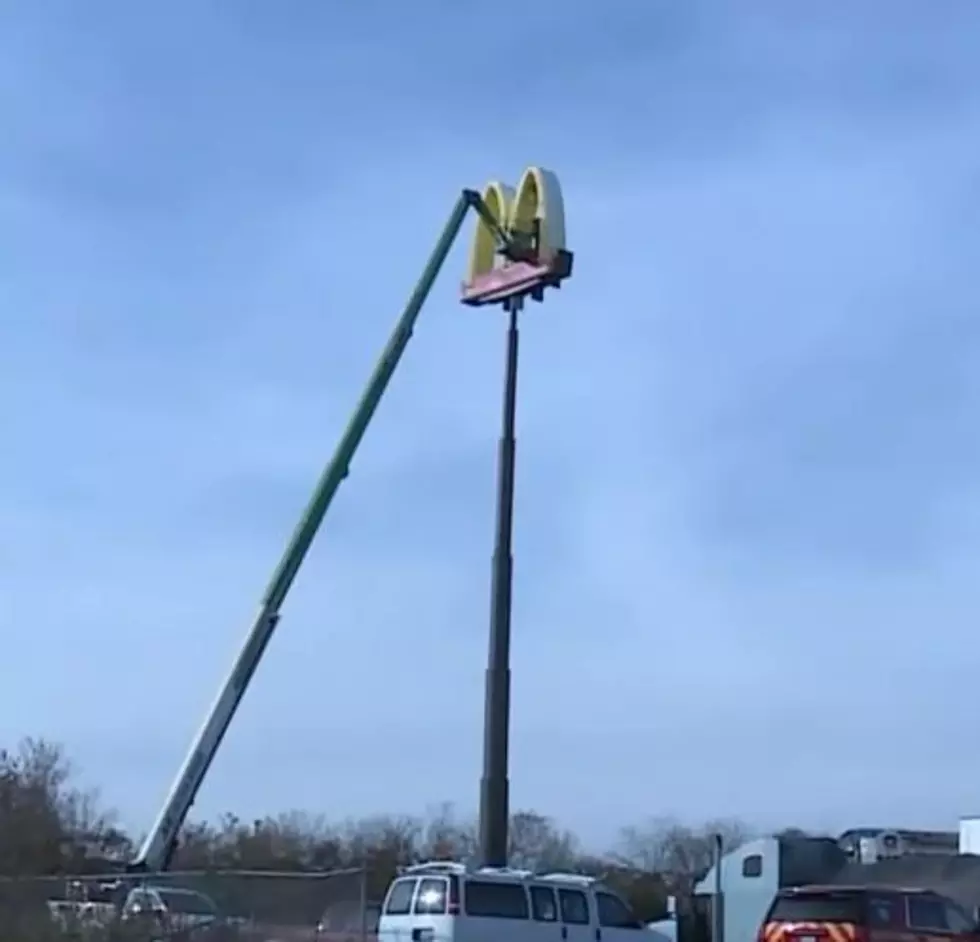 Ohio Man Stuck On Top Of McDonald's Sign Is Rescued
WLWT - YouTube
What's that guy doing over 100 feet in the air anyway?

It turns out Matt Keller was doing maintence on the huge McDonald's sign when bad luck struck according to WLWT,
Matt Keller told WLWT he was doing maintenance on the sign, which sits off I-75 and across from a McDonald's on Commerce Drive in Middletown. He was in one of the golden arches when the lift used to get up there shut down.
Somehow, stuff over 100 feet above pavement on a cold, windy day, Keller remained calm.  He called his boss and his boss called 911.
The Middletown Fire Department arrived but quickly realized they needed the help of the Butler County Technical Rescue Team.
The team was able to get Keller down safely using an aerial ladder with a bucket and a full-body harness for the worker who was stuck on the sign.
No word on if McDonald's gave the man extra McNuggets to make up for his rough day.