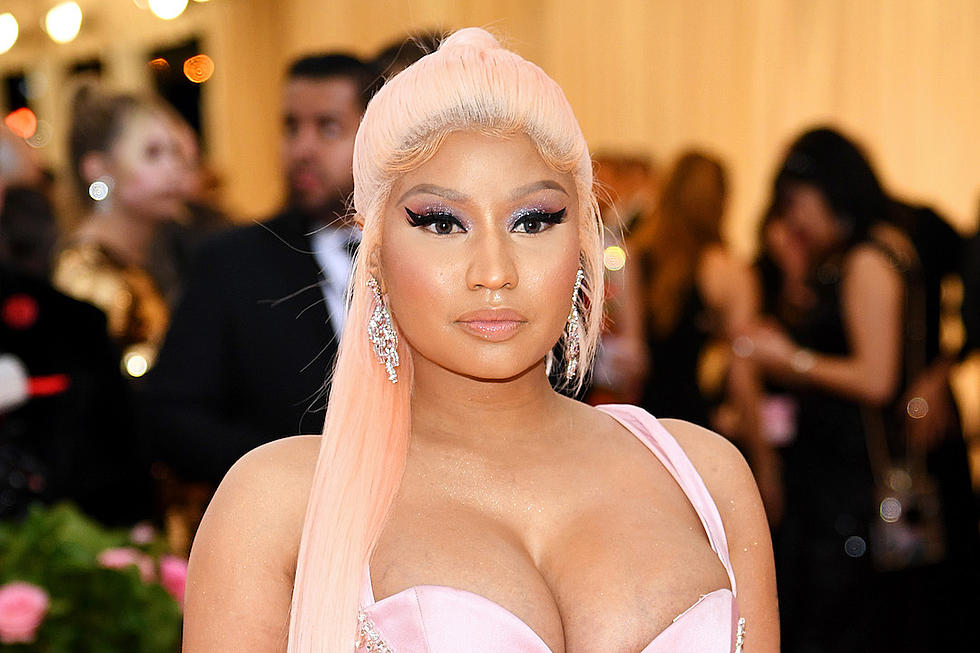 Nicki Minaj Cancels Saudi Arabia Concert After "Better Educating" Herself on Current Issues
Dimitrios Kambouris, Getty Images
Nicki Minaj has canceled her concert in Saudi Arabia after educating herself about some of the human rights issues occurring in the country.
"After careful reflection I have decided to no longer move forward with my scheduled concert at Jeddah World Fest," the outspoken rapper said in a statement to The Associated Press Tuesday (July 9). "While I want nothing more than to bring my show to fans in Saudi Arabia, after better educating myself on the issues, I believe it is important for me to make clear my support for the rights of women, the LGBTQ community and freedom of expression."
Minaj was originally set to headline the Jeddah World Fest on July 18. After it was announced that she was going to perform, the New York-based organization Human Rights Foundation issued an open letter asking the rap superstar to pull out of the show, citing rights violations and unfair treatment of the LGBTQ+ community by the kingdom's "absolute monarchy."
On Tuesday (July 9), Thor Halvorssen, president of the Human Rights Foundation, released a statement praising Minaj's decision to not perform at the concert.
"This is what leadership looks like," he wrote, in part. "We are grateful to Nicki Minaj for her inspiring and thoughtful decision to reject the Saudi regime's transparent attempt at using her for a public relations stunt. Minaj's moral stance differs from celebrity performers like J-Lo and Mariah Carey who in the past have chosen to line their pockets with millions of dollars and stand with dictatorial governments as opposed to with oppressed communities and imprisoned human rights activists."
Over the past several months, the kingdom has seen performances by the Black Eyed Peas, Mariah Carey, Sean Paul and others. There's no word if other artists have pulled out of the Jeddah World Fest.
See the 35 Best Projects of 2019 (So Far)