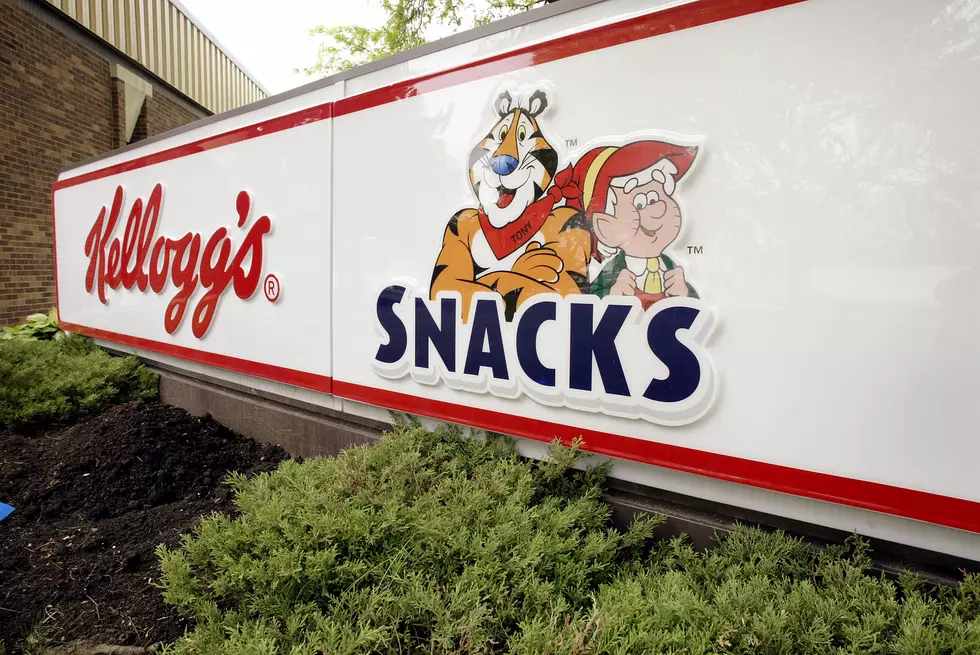 Michigan's Kellogg Company Split into Three Companies
Getty Images
Do you know how many years the Kellogg Company has been operating out of Battle Creek, Michigan? Believe it or not, for 116 years, which is truly incredible.
I remember way back in Jr. High School, actually taking a trip to Battle Creek just to take a tour of the Kellogg Company. It was definitely a day to remember.
Even though it was a long time ago, I can still remember how they made Kellogg's Corn Flakes and the whole process behind it.
Kellogg's is well known for making all kinds of snacks and breakfast cereal. We're talking about Pop Tarts, Pringles, Cheez-It, and so many other favorites that we've all come to love over the years.
Now the Kellogg Company is splitting things up. Here's the latest from mlive.com:
But the $14 billion cereal giant announced plans Tuesday to split into three companies and officially move a big chunk of business to Chicago.
Battle Creek has always been known as the cereal city and the plan is to continue operating out of that area. So what exactly is going to take place with Kellogg splitting up?
Mlive.com tells us:
Kellogg's plans to diverge into three independent companies focused on snacks, cereals and plant-based foods. Corporate headquarters for the snack division will be based in Chicago while the other two companies will remain in Battle Creek.
You never know what's going to happen next with big companies like Kellogg's. I've been eating Kellogg's Corn Flakes, Frosted Flakes, and Rice Krispies as far back as I can remember.
So what's going to happen to all of those great products in the near future?
Mlive.com adds:
North America Cereal Co., which netted $2.4 billion in sales last year, will absorb the cereal brands like Frosted Flakes, Corn Flakes and Rice Krispies. And Plant Co., with its $340 million in annual sales, will be led by the Morningstar Farms brand.
Good luck to all three companies and I'll keep snacking on Pop Tarts and eating my Kellogg's Frosted Flakes, they're GREAT!
CHECK IT OUT: See the 100 most popular brands in America