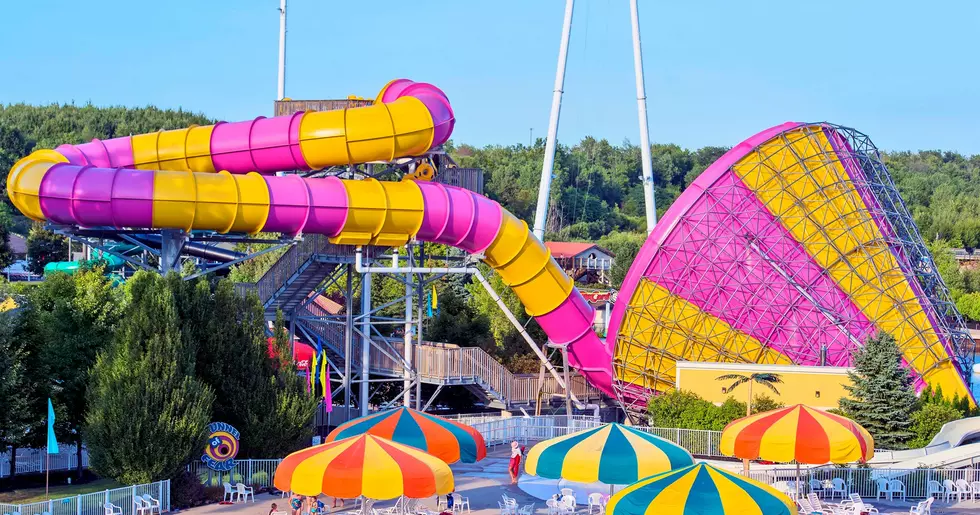 Michigan's Adventure Water Park May Have To Close Under New Executive Order
Michigan's Adventure/Facebook
If you're hoping to enjoy some summer at Michigan's Adventure Wildwater Adventure Park, you might want to make those reservations soon, as WOODTV reports that Muskegon County health department officials are questioning whether or not the new executive order the Governor signed earlier this week pertains to the water park or not.
Whitmer's newest order on Wednesday called for the closure of "outdoor services or facilities involving close contact of persons for amusement or other purposes," including water parks and amusement parks.
This is where it gets confusing.  Muskegon's Director of Public Health believes that means that Michigan's Adventure should close the water park until further notice, but officials with the amusement park say the order doesn't include Wildwater Adventure Park.
WOODTV does say the Public Health Director, Kathy Moore, told them that Michigan's Adventure Wildwater Adventure Park has been practicing safety by being  "cooperative and cautious" regarding health and safety during the re-opening process. Currently, Muskegon County health officials are trying to get answers on whether the park should remain open with the new executive order, but as for now, it will stay open for now.
A park official told WOODTV that they haven't been asked to close.  So again, if you're hoping to jump on a waterslide before summer ends, you might want to plan that trip soon.  Don't forget that if you want to go to the water park, reservations are required, and the park is only open on the weekends. Get more info on Wildwater Adventure Park, HERE.
KEEP READING: Check out these totally awesome '80s toys