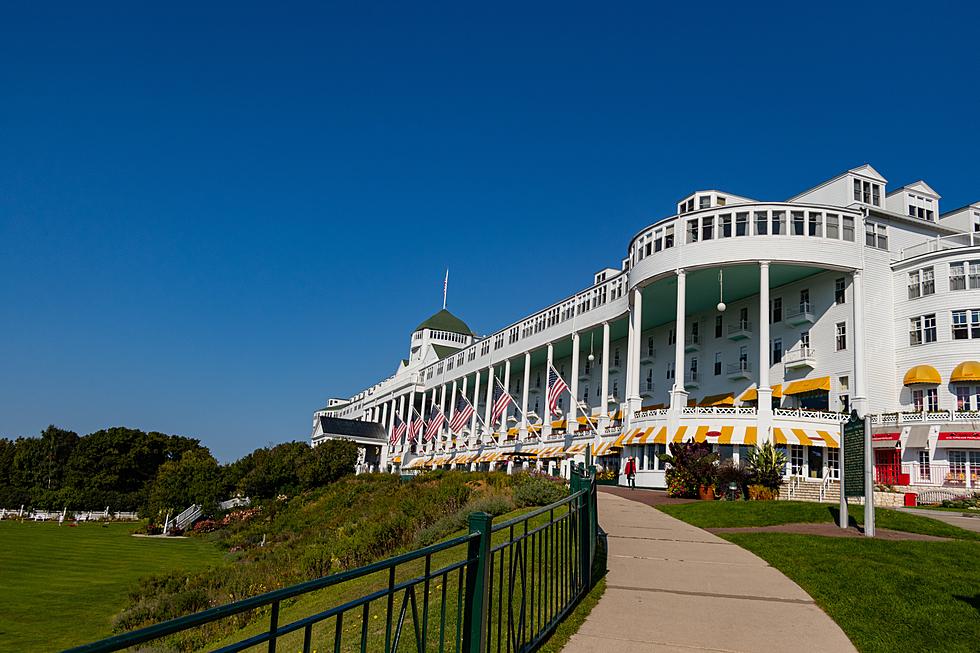 Michigan Resort in Running for Best Historic Hotel in US
Photo by Steve Saunders on Unsplash
Built in 1887, this historic Michigan hotel, which prides itself on having the world's largest porch, is in the running for yet another award.
Grand Hotel on Mackinac Island is up against 19 other resorts for "Best Historic Hotel in the US" in a USA Today and 10Best Readers' Poll.
The 20 nominees were chosen by a panel of experts and editors also took in to account  industry awards and guest reviews. Now it's up to a public vote to determine the top 10!
Here's USA Today's praise for The Grand Hotel:
Guests at the Grand Hotel on Mackinac Island might find themselves on rocking chairs on the world's longest porch overlooking the Straits of Mackinac. This historic hotel opened in 1887 to cater to summer vacationers from Chicago Montreal and Detroit. In 1895, Mark Twain gave lectures in the Grand Hotel Casino for $1 a ticket.
A trip to the Grand Hotel really does feel like you're stepping back in time. As the resort shares on their website:
Horse-drawn carriages. Afternoon Tea in the Parlor. Croquet and bocce in the Tea Garden. Dressing up for dinner and nightly dancing to the sounds of the Grand Hotel Orchestra. Sitting in a rocking chair on the world's longest porch with views of the Straits of Mackinac.

Located on Northern Michigan's Mackinac Island, Grand Hotel beckons you to a bygone era of old-world hospitality and charm.
We can vote once per day in USA Today's poll through August 16 at noon ET.
How to Spot a Fudgie on Mackinac Island
We know "Fudgie" is a nickname for people who visit Mackinac Island...Here's how to spot someone who just can't FUDGE their "fudginess."
UP NEXT: Seven Interesting Facts About The Mackinac Bridge