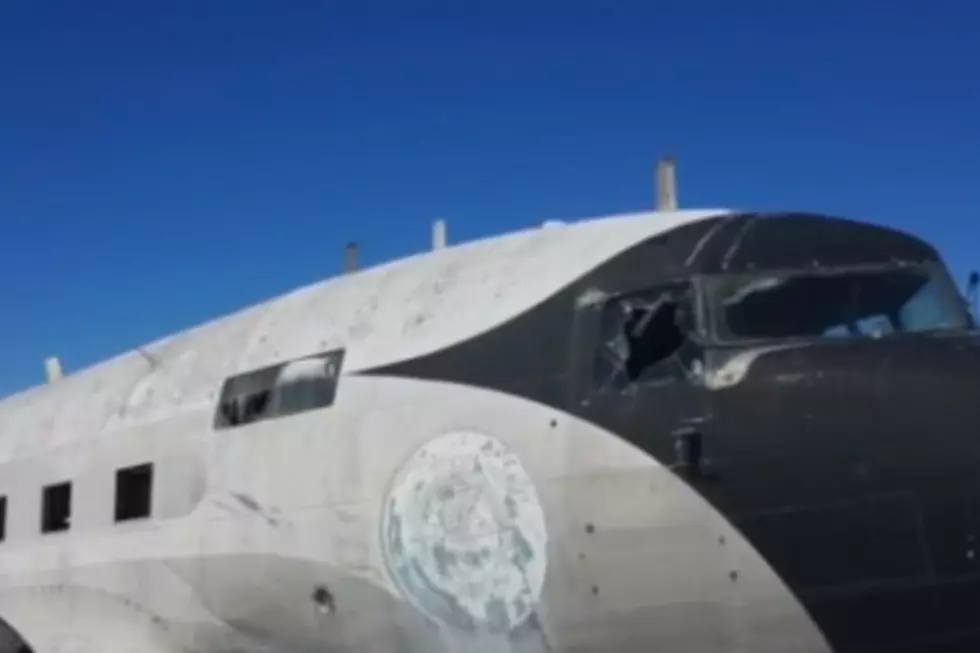 Michigan Family Turns Plane Into RV
Fox 17
It might seem like a pointless idea to some people, but to Gino Lucci of Nashville, Mich, transforming an airplane into an RV is something he's wanted to do since he was a little kid.
Lucci is a pilot, mechanic, and federal inspector of aviation. With all that under his belt, it's pretty obvious he was qualified to make this dream come true.
I always wanted to do one, since I was 12-years-old, and I just wanted to make an airplane out of a motor home. The truck won't fly, but the airplane drives.

 
According to Fox 17, to make his plans a reality, Lucci's son Giacinto tracked down a plane in Missouri. It had been deemed inoperable due to a tornado that rolled through the area. The plane was built in 1943 and used in South America by the Navy during the World War II era.
Lucci's son said it took around four to six weeks before the owner would agree to sell the plane.
This turned into a project that got the whole family involved.  They worked hard and gutted the plane for the most part. They did keep some of the plane's original instruments which are still working today. Some of the other parts they sent to France to be used to restore a similar plane for a D-Day memorial.
The airplane now RV is up to safety standards and allowed to travel the country. So the next time you see an RV that looks like an airplane, you know exactly where it came from.
LET'S GO: The most popular historic sites in America