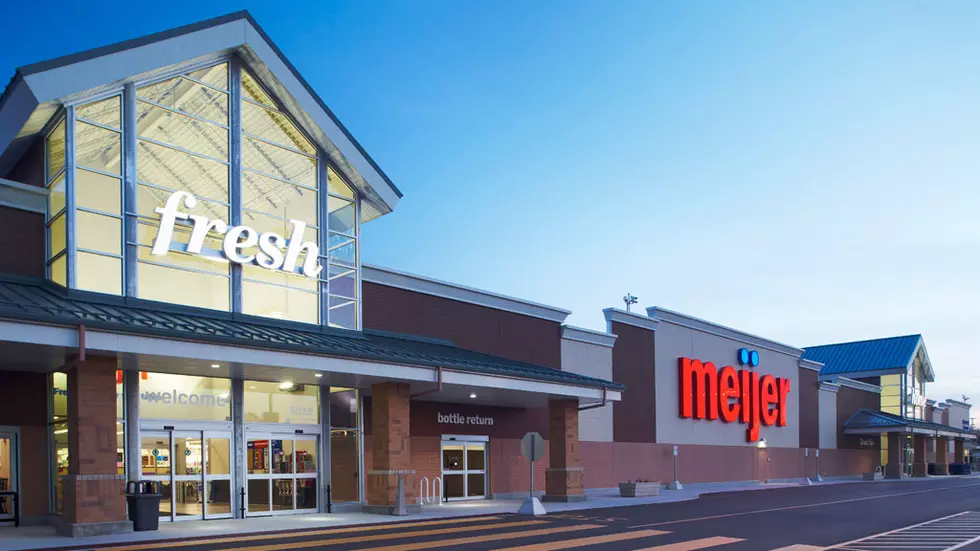 Meijer, Target No Longer Requiring Masks for Fully Vaccinated
Meijer/ Twitter
Last week the CDC and the State of Michigan updated mask requirements, saying fully vaccinated people no longer need to wear masks in most situations.
Initially some retailers said they'd still be requiring all customers to wear masks, Meijer included. On Monday, Meijer announced an update to its mask policy.
Meijer shoppers who are fully vaccinated are no longer required to wear masks. For the time being, Meijer employees will continue to wear masks as well. Meijer released the following statement:
Starting today, fully vaccinated customers may shop without a face covering where allowed under state or local law. Non-vaccinated customers must continue to wear a face covering while shopping in our stores, except where medical conditions prevent them from wearing one. Our team members will still be required to wear face coverings while we evaluate regulatory requirements.
Target had also initially said they'd keep their mask policy in place while they reviewed the CDC's new guidelines. Target updated their mask policy on Monday, saying in release:
Given the CDC's updated guidance last week, Target will no longer require fully vaccinated guests and team members to wear face coverings in our stores, except where it's required by local ordinances. Face coverings will continue to be strongly recommended for guests and team members who are not fully vaccinated and we'll continue our increased safety and cleaning measures, including social distancing, throughout our stores.
Michigan's updated Gatherings and Masks order, which went into effect at 9a.m. May 15 states that Michiganders who are outdoors will no longer need to mask up regardless of their vaccination status. In addition, fully vaccinated Michiganders will no longer need to wear a mask indoors. Those who are not vaccinated or have not completed their vaccinations will still be required to wear a mask or face covering. The broad indoor mask mandate will expire after July 1, 2021.
LOOK: Answers to 30 common COVID-19 vaccine questions
While much is still unknown about the coronavirus and the future, what is known is that the currently available vaccines have gone through all three trial phases and are
safe and effective
. It will be necessary for as many Americans as possible to be vaccinated in order to finally return to some level of pre-pandemic normalcy, and hopefully these 30 answers provided here will help readers get vaccinated as soon they are able.