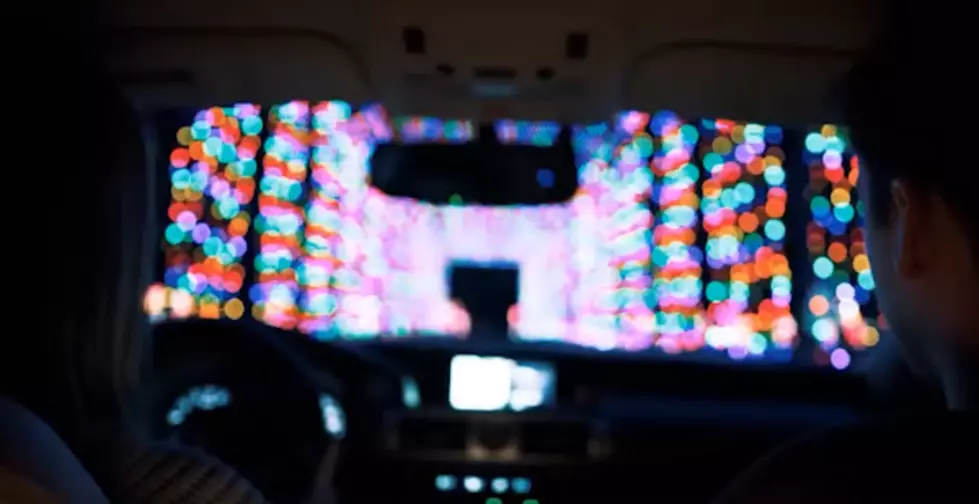 Magical Drive Thru Light Shows in Michigan You Need to Experience This Holiday Season
Magic of Lights via Facebook
Christmas has always been my favorite time of the year. My mom always lit up our home inside and out. I've always been fascinated with Christmas lights. Granted the Christmas season was more exciting when I was a kid, all the presents, cookies, and a two week break from school. But to this day I am still in love with Christmas lights and displays. There's just something about all of those magical colors lit up, flashing and animating.
Fortunately, my wife follows in my mom's footsteps when it comes to Christmas lights. She makes our home feel warm and colorful during the holidays. And this year we won't be able to be as sociable as Christmas' past due to the pandemic. I am seeing more Christmas lights going up on homes all around Lansing. Light Up Lansing is working! And we also have some very cool drive through Christmas light shows.
Depending on where you live it may take an hour to get to one, but the Christmas spirit awaits, and it will be worth the drive. There are many Christmas Light displays in Michigan this year, and I'm focusing on three: The Magic Lights at The DTE Music Theatre in Clarkston, The Nite Lites at Michigan International Speedway in Brooklyn, and the Christmas Lite Show at the Fifth Third Ballpark in Grand Rapids. I've created a large gallery of photos from all of these venues. They are a lot more exciting in person, so definitely be sure to check them out. Hopefully this experience will enhance your Christmas Spirit this year.
We start in Brooklyn Michigan and Nite Lites at the Michigan International Speedway. Now through December 31 you can visit Michigan's Largest Christmas Display boasting a 5-mile route. They have over 300 displays with thousands of lights, along with six lighted tunnels, and featuring 15 mega trees. They are open 5:30-9pm Sunday through Thursday, and 5:30 to 10pm Friday and Saturday. Guests should enter the Speedway via the US-12 entrance only, 12626 US-12, Brooklyn MI. Monday December 7th is designated as veteran's night, all veterans and active-duty military will be admitted for free. Here is their website for more information.
The Magic of Lights is at the DTE Energy Music Theatre 33 Bob Seger Drive in Clarkston Michigan. Open now through January 2nd Sunday - Thursday 5pm-10pm and Friday and Saturday from 5pm-11pm. Here is their website for more information.
We end with The Christmas Lite Show at the Fifth Third Ballpark. You will enjoy over two miles and over two million lights. Over 50 animated displays, lots of lighted tunnels too! Open every weekday through January 2nd. Hours of operation Sunday-Thursday 5:30 PM - 9:30 PM and Friday-Saturday 5:30 PM-10:00 PM. The event is located at the Fifth Third Ballpark, home of the West Michigan Whitecaps, exit 91, off US 131. 4500 West River Drive NE, Comstock Park, MI. Here is their website for more information.
Below you can get a sneak peak at some of the lights you'll be able to see when you go to these three awesome displays. Enjoy the views and Merry Christmas!
Enter your number to get our free mobile app