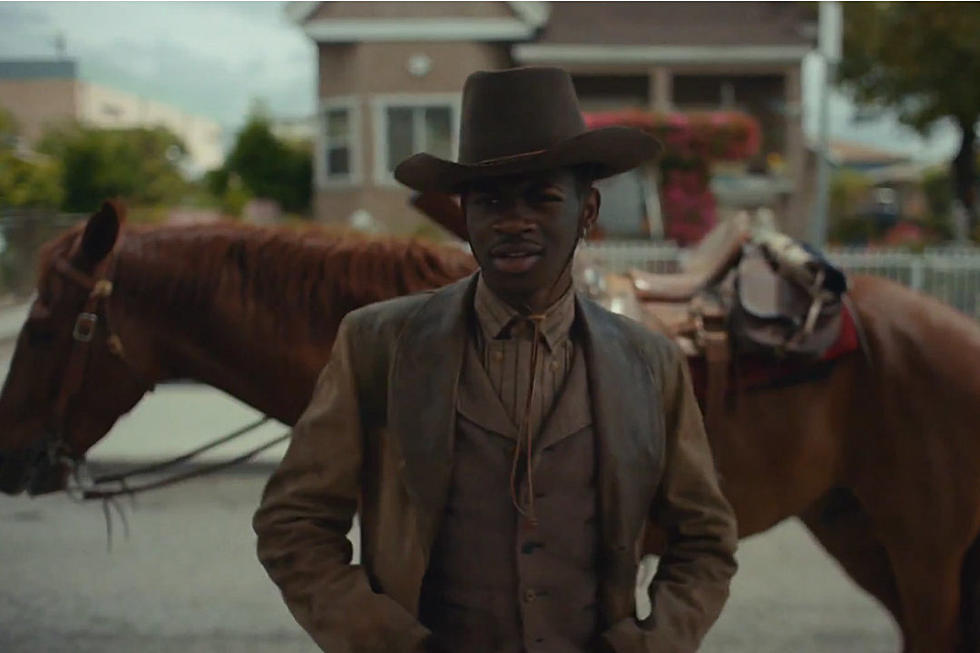 Lil Nas X "Old Town Road" Video Featuring Billy Ray Cyrus: Watch
Lil Nas X via YouTube
They tried to stop Lil Nas X's shine, but he continues his ride into stardom. On Friday (May 17), the Georgia rapper finally released the official video for his smash-hit single "Old Town Road" featuring Billy Ray Cyrus.
The visual has a spaghetti western vibe and stars X and Billy Ray as cowboys in the old west. But, as with any outlaw tale, things get a little sticky at their home on the range. X ends up in modern times, where the fun really starts. The video features cameos from Chris Rock, Rico Nasty, Diplo, social media star HaHa Davis and more.
Nas X initially dropped the first video for "Old Town Road" back in December 2018. Featuring gameplay from the popular video game Red Dead Redemption, the visualizer has since amassed over 67 million views on YouTube.
"It's muthafuckin' hard to get a No. 1 on the Billboard Hot 100," Cardi said before she brought Nas X out. "That shit is hard as fuck! So every single time I see somebody getting that spot I be like 'Damn I'm proud of you bitch. I'm proud of you nigga.' When I got my first No. 1, I cried like a muthafucka. So I wanna say that I'm so proud of this young guy who's about to come up and fuck up the stage because his No. 1 is still No. 1 after they tried to deny his muthafuckin' entry."
Check out Lil Nas X's official "Old Town Road" video featuring Billy Ray Cyrus below.
See 10 Rappers' Purchases That Broke the Bank