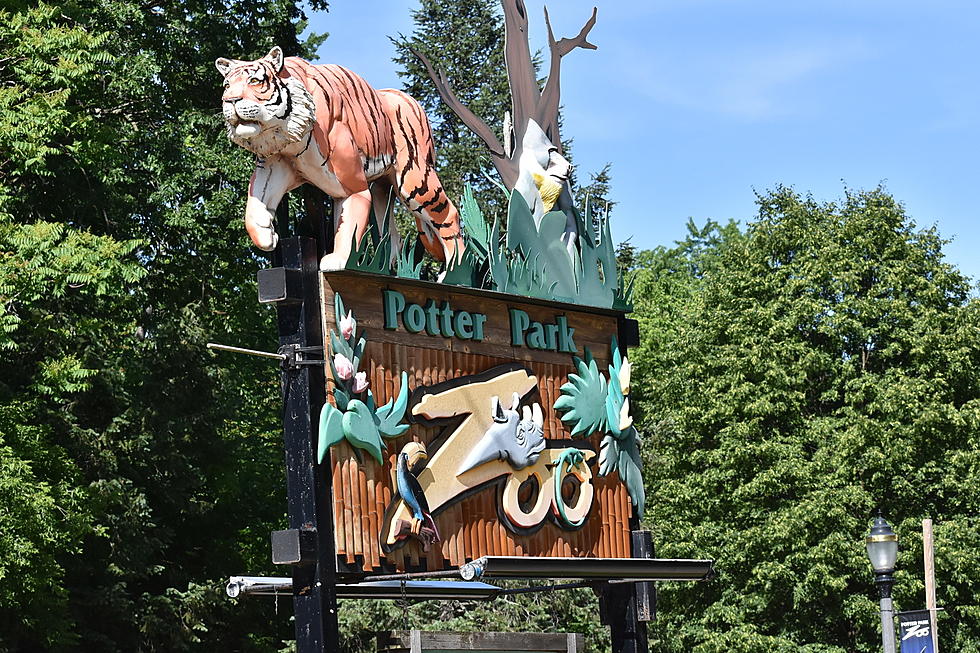 Fascinating History You Might Not Have Known About Lansing's Potter Park Zoo
McConnell Adams, Townsquare Media Lansing
Did you know there is a zoo in Lansing? That's right, you don't have to go to Detroit or Toledo to take the kids to the zoo, there's one right here in downtown Lansing. It's Potter Park Zoo, which is located at 1301 S. Pennsylvania Avenue.
It's an amazing zoo that's been a main staple in the Lansing area for over 100 years. I've been going to Potter Park Zoo since I was a kid. And that would take us back to the '60s when my mom would take us to Potter Park to look at all the wonderful animals. We would walk around for hours reading information about each and every animal at Potter Park Zoo.
Fun fact: Potter Park Zoo is the oldest public zoo in Michigan; it's owned by the City of Lansing.
According to Wikipedia, they have 160 different species of animals. So whether you're into snakes, rhinos, or red pandas, you'll find an animal you're interested in learning more about at Potter Park Zoo.
There are over 100 years of history at Potter Park Zoo. History that dates back to 1910. On the history page of the Potter Park website, there's a timeline of events showing how the zoo changed over time.
In 1910:
James W. Potter and his wife Sarah donated 58 acres of wooded land along the Red Cedar River. In 1917, they deeded an additional 27 acres to the city. With additional donations, including a 17-acre donation from Sophie Turner in 1927, the park increased to 102 acres.
Starting in 1920, the Potter Park zoo got its first official residents. There were a couple of raccoons, several deer, and even a bear. At that time, admission to this Lansing zoo was free.
Around fifty years later moving ahead to the '70s, the Potter Park Zoo brought in Bingo, an Asian elephant. The entire Lansing area was talking about Bingo and everyone, including me, wanted to see this animal. Bingo arrived at the Lansing zoo in 1972.
Potter Park Zoo has really grown over the last few decades and it's still just as popular today as it was back in 1920, 1930, and 1970.
If we take a look at Potter Park Zoo history in 2000, that was the time when education programs were all the buzz.
Education programs grew with the establishment of the week long BIG Zoo Lesson, school-year-long high school classes and more. In 2007 Ingham County became the managing and supporting entity for the zoo.
Great fun and so many incredible exhibits at Potter Park Zoo dating back to 1920. Sure, things change over time, but most of the time it's for the better.
If you remember back in 2020/2021, there was a huge anniversary celebration at Lansing Potter Park Zoo. The Lansing Zoo celebrated 100 years with self-guided tours and summer centennial weekends.
Here we are in 2022 with more to look forward to in the upcoming year as we continue to bring our own families to this remarkable Lansing Zoo. Thank you for all the great memories!
If you want even more history, you can read more at potterparkzoo.org.
What Potter Park Zoo Used to Look Like
SEE MORE: Potter Park Zoo, Then and Now
LOOK: 30 fascinating facts about sleep in the animal kingdom
WATCH OUT: These are the deadliest animals in the world