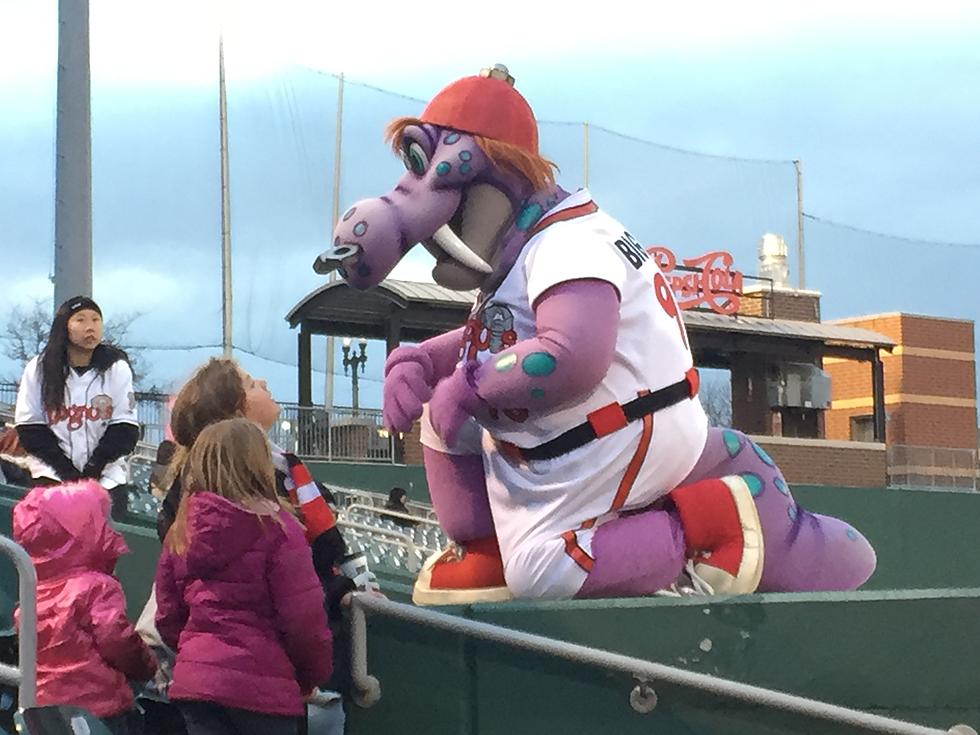 Lansing Lugnuts Mascot To Do The Wave In Our Area
Photo by Chris Tyler
Man, I sure miss baseball. I miss sitting at Comerica Park, eating a hot dog, pretzel, pizza and peanuts and washing it all down with a couple cold ones. Yeah, I'm known to blow up a pretty healthy tab at the old ball yard.
And I sure miss hanging out at Cooley Law School Stadium with our friends at the Lansing Lugnuts, too. I actually spend more time at Cooley than I do at Comerica. You'd think because it's closer? No, not really. There's just something really cool about hanging out downtown and watching our home team play. The Lugnuts have always done terrific promotions, are tremendously family friendly and are really a great value for the family. You're not going to break the bank when you take the family out to a Lugnuts game. And when you do, you'll have a really good chance of running into the Lugnuts mascot, Big Lug. But that's not now, but later after we can get back out and enjoy baseball again.
But in the meantime, Big Lug may run into you. According to News 10, the Lugnuts are taking to the streets of the Lansing area with Big Lug in tow. It's called "The Big Lug Wave". The mascot will be riding around and waving to fans who are now quarantined during the COVID-19 pandemic all while social distancing, mind you.
Hey, everybody loves Big Lug, and you may see him soon.
Get more info about "The Big Lug Wave" here from the News 10 website.
Enter your number to get our free mobile app
SEE MORE: Pictures of Comerica Park