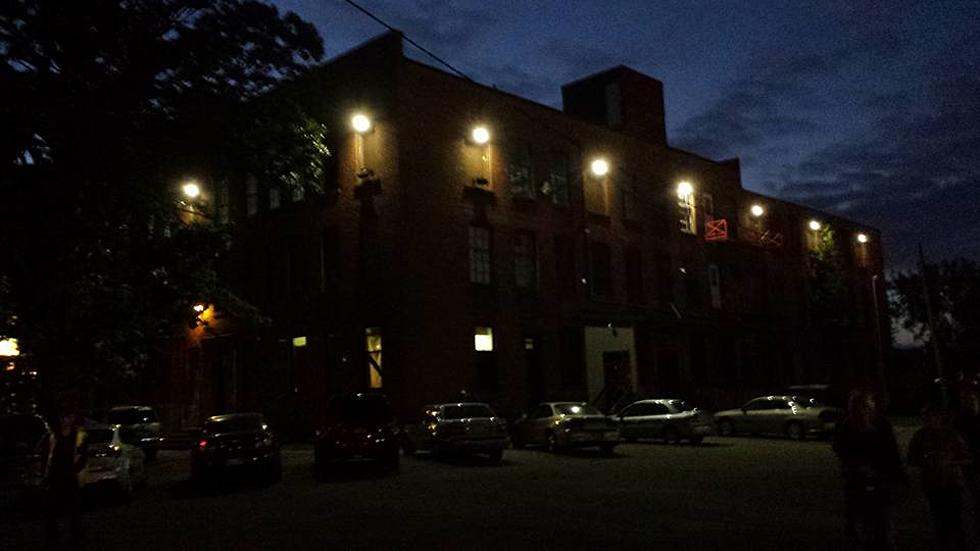 Jackson's Underworld Haunted House Brings More Terror to 2020
Photo: Bobby Guy
As if a global pandemic isn't scary enough, Jackson's Underworld four-story extreme haunted house is open for the season.
The enormous, foreboding brick building at 1318 Widwood Ave in Jackson has a history and is making new memories some would rather forget. Jackson's Underworld marked ten years of fear in 2019 and continues its reign of terror in 2020.
The building sits on a Civil War hospital site. Inside the massive factory, they built tank parts for WWII and tractor seats after the Paris Peace Treaties were signed. Strangely, it was a once a high-end furniture store before it became the haunted house it is today.
The layout for this extreme haunted house is over 115,000 square feet. It takes an average of 45 minutes to inch through just under one mile long of  this "creature lurking, thrill seeking, adrenaline rushing, goose bump rising, heart racing haunted attraction!"
"We specialize in fears and phobias," owner Lance Cuffle told the Travel Channel during their 2019 visit to Jackson's Underworld. I've known Lance since 2006 or 2007 when he brought Alice Cooper (yes, the Alice Cooper) to the Haunted Mill in Homer. Every year, I marvel at the twisted ideas that he and his team bring to life. This place will scare you to death as actors and animatronics are almost indistinguishable. To me, that's what makes this place so incredible is that you can't tell the difference-  you're never sure what is real and what isn't.
The denizens of the haunt take their work very seriously. In fact, they keep score. They talk about the four P's:
Will you end up a chalk mark on the scoreboard this year?
Enter your number to get our free mobile app
MORE: Take a Look at These Abandoned Amusement Park Rides