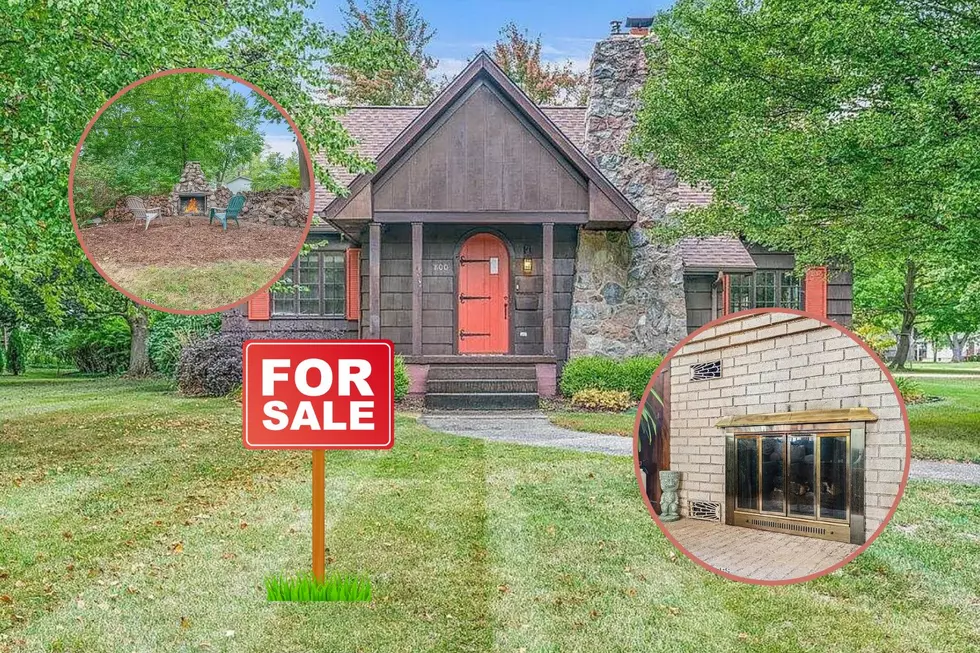 Gorgeous, Updated Cabin For Sale in St Johns, Michigan
Greater Lansing Association of Realtors via Zillow and Canva
Despite the fact that I'm not currently looking to buy a home, I'm still scrolling through Zillow as one might scroll through Facebook or Instagram. It's one of my favorite forms of "social media". Particularly, when I come across beauties like this one.
Allow me to introduce you to 800 S Oakland Street in St Johns.
Houses For Sale in St Johns, Michigan
800 South Oakland Street is this adorable cabin-looking home for sale in St Johns. Just take a look at the cuteness happening on the outside.
I love the wooden shingle-style siding along with the stone fireplace. And that curved entryway is so cute. The inside is awesome too!
This home boasts four bedrooms, two full bathrooms, a dining room AND a breakfast nook (who doesn't love a good breakfast nook?), original hardwood floors and trim, an indoor and outdoor fireplace, and a partially finished basement. Plus, it has central air, a two-car garage, sits on over half an acre of land, and over 2,500 square feet, all for $285,000.
Zillow Listings for Michigan
The housing market seems to be getting better, with more homes entering the market and staying on the market for a bit longer, giving home buyers some additional time to make decisions. But, I think this house could sell pretty quickly based on its price and offerings.
If you're in the market to buy a house, or just like looking at cute homes, take a look through the pictures below. And maybe give your realtor a call...
Gorgeous, Updated Cabin For Sale in St Johns, Michigan
If you're looking to buy a home, and you love a cozy yet modern feel, this cabin-style home for sale in St Johns could be the one for you. It looks traditional and cozy on the outside, and while those cozy details continue on the inside, it's also completely updated and move-in ready. Take a peak inside this gorgeous home, complete with a spectacular backyard!
Here's the New Buffalo, Michigan Resort That the Cast of 'Love is Blind: After the Altar' Season 2 Stayed At
This Historic, Mid-Century Glass House is For Sale in Michigan
This house isn't just historic, it's iconic. Just don't go throwing any stones. Welcome to 31765 Franklin Fairway street in Farmington, better known as the Arthur Beckwith House. If you love mid-century architecture and design and don't mind cleaning a million windows, this home could be for you. Also, you may want to buy stock in glass cleaner. Check out this gorgeous home in the photos below.