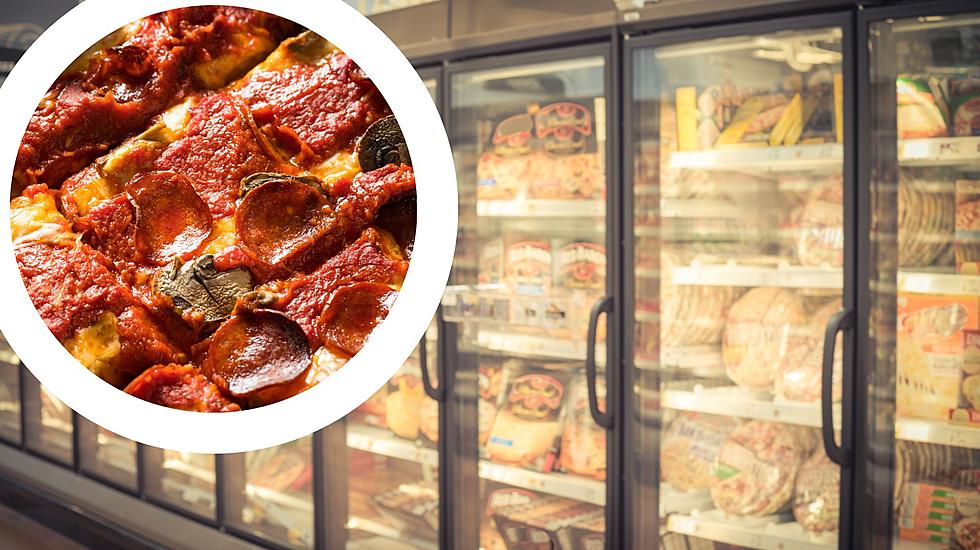 Famous Frozen Pizza Goes Detroit Style, is it New or a Rebrand?
Credit: Canva
This week there was a slight "disturbance in the force..." or ripple in Michigan's Great Lakes? A famous pizza company is allegedly launching a Detroit Style frozen pie. Be quiet my growling stomach.
Is there a good frozen Detroit Style pizza in stores?
Motor City Pizza Company is the most popular, so far, in Michigan (I haven't tried it). It's available in just about every grocery store from Detroit to Marquette... even Costco. There's another company, Outsiders Pizza, that makes a frozen Detroit-Style pizza, too. It turns out, that's backed by Nestle (as of this story in 2018).
Pizza fanatics got news from Metro Times there's a Detroit Style pizza coming from ...DiGiorno this July. (Nestle owns DiGiorno, too) Don't get me wrong, my family has eaten DiGiorno before. It's tasty.
Will DiGiorno's Detroit Style pizza be good?
At first, you'd think... "hard to say writer-guy, it isn't available yet." That's what I thought, too. Some internet digging has led me to posit -- it's already available in a frozen food department near you as DiGiorno's "Crispy Pan Pizza."
A story by Brand Eating says this was "trotted out" in 2017
In 2019 Oakland County Moms blog taste-tested this "Detroit-Style" pie. They said the dough was more "bready" not like a "Buddy's or Jets" like we all know as Detroit Style.
General reviews are positive for DiGiorno's frozen Crispy Pan (Detroit Style) pizza. I still question whether the "Detroit Style" will be a new product. Here's what I found when searching "DiGiorno Detroit Style Pizza" on Google. It's an ad from Nestle, the owner of DiGiorno. The link takes you to the Crispy Pan style they already sell, without the "Detroit Style" branding.
Maybe Nestle will have a new take on the crust or flavor? Still, my tastebuds want to know (in the style of their "It's Not Delivery, It's DiGiorno" line) Is it new? Or is it a rebrand?
10 Best Mother's Day Brunch Restaurants in Michigan
Mother's Day Brunch locations all around Michigan
Stunning Water Views At 12 Restaurants On Michigan's East Coast
Waterfront Restaurants On Michigan's East Coast, Eastern Michigan Coastline Restaurants, Where can you eat on the water on Michigan's East Coast, waterfront michigan dining
13 Michigan Restaurants Featured On TV's 'Man vs Food'
13 Michigan Restaurants That Have Been On 'Man vs Food' TV Show