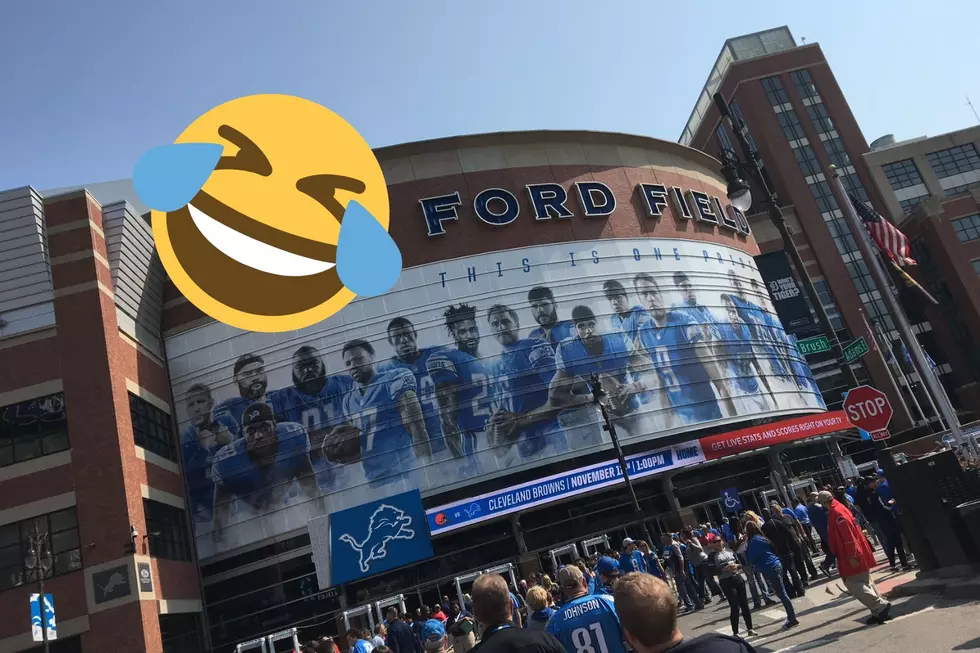 This Has to Be the Most Epic Joke About How Bad the Detroit Lions Are
Photo courtesy of Judy Puhl and Canva
This has to be one of the funniest and saddest things that I've ever seen...
Now, as a Michigander, I have an appreciation for the Detroit Lions because they're our state's football team. However, I don't have much confidence in them. Let's be honest here; I think a lot of us a very hopeful every new season, but then always get let down in the end.
Case and point: The Lions haven't won an NFL Championship since 1957. That's 65 years ago. On top of that, they haven't even been to the playoffs since 1999.
Are the Detroit Lions Really That Bad?
It's because of years and years of playing terribly and all their losses that the Lions are the butt of a lot of jokes. Like, a lot. But, perhaps none as harsh as this one that The Detroit Free Press posted earlier today, July 28th.
Whether or not you're a Lions fan, you've got to admit that that was hilarious. Honestly, this burn is so bad that I'm wondering if the Lions need some aloe.
Jokes About the Detroit Lions
There are some truly hilarious jokes that have been made about the Lions over the years, so much so that there was a book made to compile them. If you're okay with laughing at the misfortune of your home football team, I'd say you might want to give this book a look. You can find it on Amazon for less than $14.
If you don't want to feel alone about loving the Lions, here are some celebrities that root for them as well.
These 10 Celebrities All Root For The Detroit Lions
Look, I can't hate on you for rooting for them. It's a Michigan thing. Check out these celebrities who also root for the Detroit Lions.
The Detroit Lions Throughout The Years With Collector Items
Love 'em, or hate 'em, they're still the good old Detroit Lions. Take a look back in time with some collector's items from over the years and see how the Detroit Lions have evolved over the years.
12 Burning Questions With The Detroit Lions In 2022