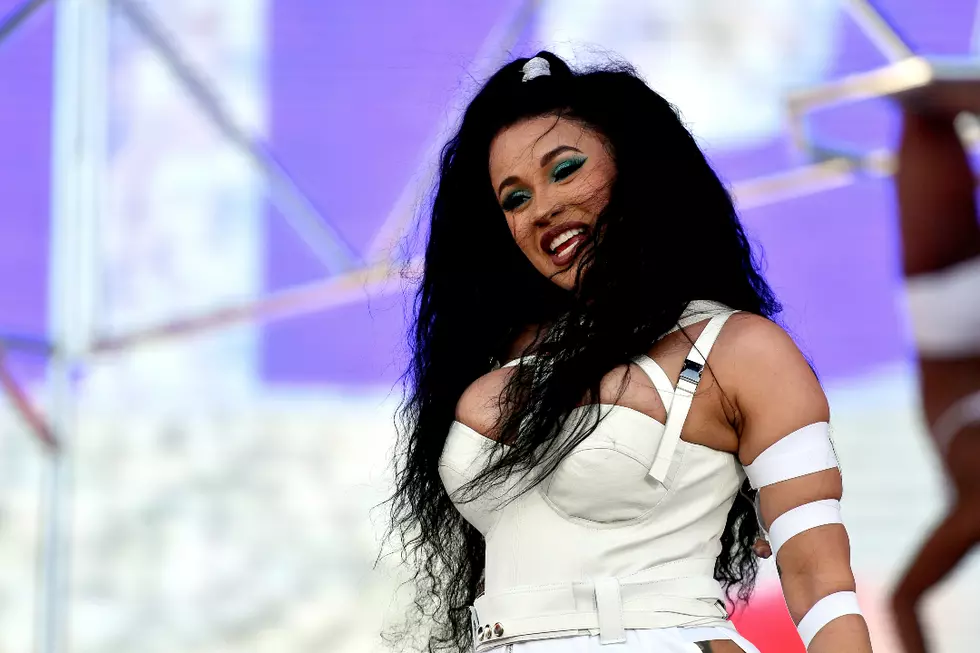 Cardi B Wins Best Female Hip-Hop Artist at 2018 BET Awards
Frazer Harrison, Getty Images
Cardi B has had an unbelievable year and got some serious recognition for it at the 2018 BET Awards on Sunday (June 24) when she won Best Female Hip-Hop Artist.
Cardi had some solid competition for the award—other nominees included Nicki Minaj, Remy Ma, DeJ Loaf, and Rapsody. Unfortunately, Bardi wasn't able to attend the awards ceremony, likely because she's due to give birth to her and Offset's baby girl fairly soon. She recently revealed that she plans to fly at least 60 friends and family members to her baby shower because she isn't allowed to fly anymore at this stage in her pregnancy. However, in classic Cardi fashion, she took to Instagram to thank her fans at BET for the award.
"Thank you so much," Cardi said. "You know, female rappers really get it the hardest when it comes to the music industry. We're always getting blamed for our raunchy lyrics and our raunchy outfits and shit, you know practically doing the same shit the niggas do but we get blamed the most for it. We constantly getting threatened by people, like 'Oh, you're not going to make it next year,' so we always gotta keep up, keep up and keep up."
"I'm just really grateful to win the award because female artists be going through some fucking shit," she continued. "Thank you everybody and God bless you."
Check out Cardi B's Instagram award acceptance below.
See Rappers on the 2018 BET Awards Red Carpet