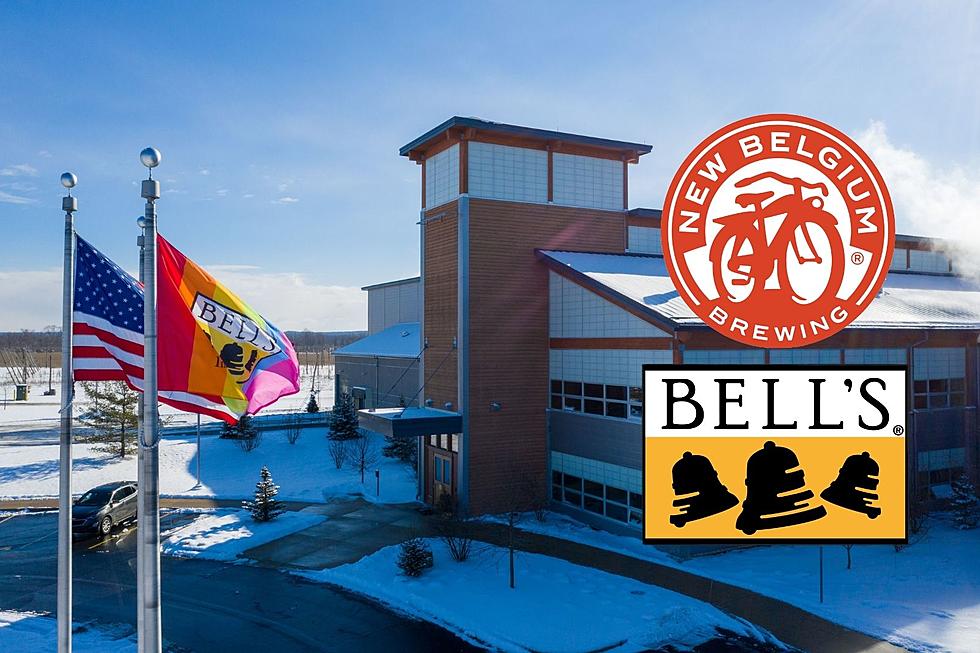 Bell's Brewery Sold To Australian Company, Will Partner With New Belgium In Colorado
📷 Courtesy Fritz Klug/Bell's Brewing & New Belgium
It was announced today that Bell's Brewery, based in Kalamazoo, has been sold to Lion, an Australian company that is also the parent company of New Belgium Brewing.
In a video statement Larry Bell, who founded Bell's in 1985, announced the sale and shared the news that he would be retiring:
I'm so proud of what we've been able to accomplish together. From our wonderful fans, to the amazing team that has helped share our beer with the world, to the ways we've been able to invest in causes we believe in – this has been an absolutely incredible journey. This decision ultimately came down to two determining factors. First, the folks at New Belgium share our ironclad commitment to the craft of brewing and the community-first way we've built our business. Second, this was the right time. I've been doing this for more than 36 years and recently battled some serious health issues. I want everyone who loves this company like I do to know we have found a partner that truly values our incredible beer, our culture, and the importance of our roots here in Michigan.
Bell's Daughter, Laura Bell says she's excited about the opportunity to partner with New Belgium Brewing:
As a shareholder and board member, I am excited to support the sale of Bell's to Lion and to join forces with New Belgium. Our job as owners is to ensure the best future for Bell's and I believe this step is an important and critical part of our journey to continue the Bell's legacy long into the future.
In a joint press release from both Bell's Brewery & New Belgium, they stated that Bell's decision to join New Belgium was based on the company's commitment to the future stewardship of Bell's iconic beer brands, its dedication to the ongoing successful operations of Bell's in Comstock, Mich., and Upper Hand in Escanaba, Michigan, and excitement around the opportunity to grow corporate social responsibility initiatives.
MORE: Here's the Michigan Slang Out-of-Staters Need to Know
MORE: Things You NEVER Do In Michigan