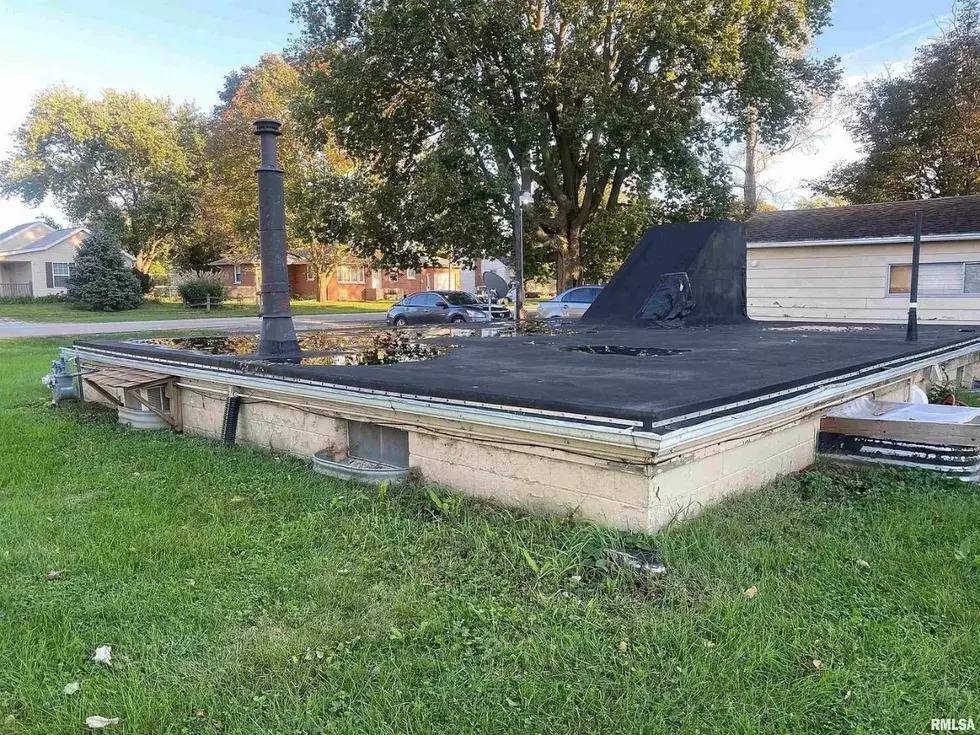 This Crazy Midwest Home For Sale is Literally Just a Basement
RMLS Alliance via Zillow
The housing market is absolutely bonkers right now, and has been for the last year or so. And even though I was lucky enough to purchase a home of my own last year, that doesn't stop me from scrolling through Zillow to see what's available. And let me tell you, I may have found one of the weirdest houses for sale that I've ever seen in my life.
Let me start by asking, have you ever seen an underground bunker? Keep that in mind when you look at this house that Zillow Gone Wild posted on Facebook.
It's a little less end-of-world-bunker, and a little more live-in-your-mom's-basement, because it's literally just that. It's a basement.
The whole house is completely underground, save for the entrance and about a foot off the very top, with just enough room for some small windows.
The basement house is located at 213 N Mason Street in Deer Creek, Illinois. It's a two-bedroom, one-bathroom space, and it's on sale for a very low price of only $35,000.
Would you live in a basement-only house for only $35,000?
Think about it; living in a basement-only house could have some perks. I bet it stays pretty well insulated with all the earth surrounding it, and getting roofers to come out and fix things would probably be pretty easy.
What's cool about this property is all the possibilities open to you if you were to purchase it. You could completely design a whole upstairs totally to your liking. Plus, this basement home sits on almost half an acre, so you have plenty of space to create the home of your dreams.
If you wanna see how interesting this basement-only house is for yourself, take a look through the pictures below.
Midwest House For Sale That's Completely Underground
The housing market is crazy right now. Crazy enough to buy a house that's literally just a basement? I came across this listing on Zillow Gone Wild. It's a house that's literally just a basement and is completely underground. The house is pretty cheap, only $35,000. Would you live in a basement-only house? At least it has nowhere to go but up. Check out this house that's for sale that's completely underground in the pictures below.
What a Deal! The 10 Cheapest Lansing Homes for Sale
The housing market has been absolutely nuts the last couple of years. It seems like every time a new house hits the market, it's on there for about a day and a half before an offer is pending. Not only that, but buyers are making cash offers and offering thousands of dollars over the asking price. I don't know about you, but I don't have the budget to be offering thousands of dollars over the asking price just to have my offer looked at. If you're working with a smaller budget and you don't mind some DIYs and home repair, these inexpensive Lansing homes could be the perfect one for you. Take a look through the gallery below to see the 10 cheapest homes for sale in Lansing right now.