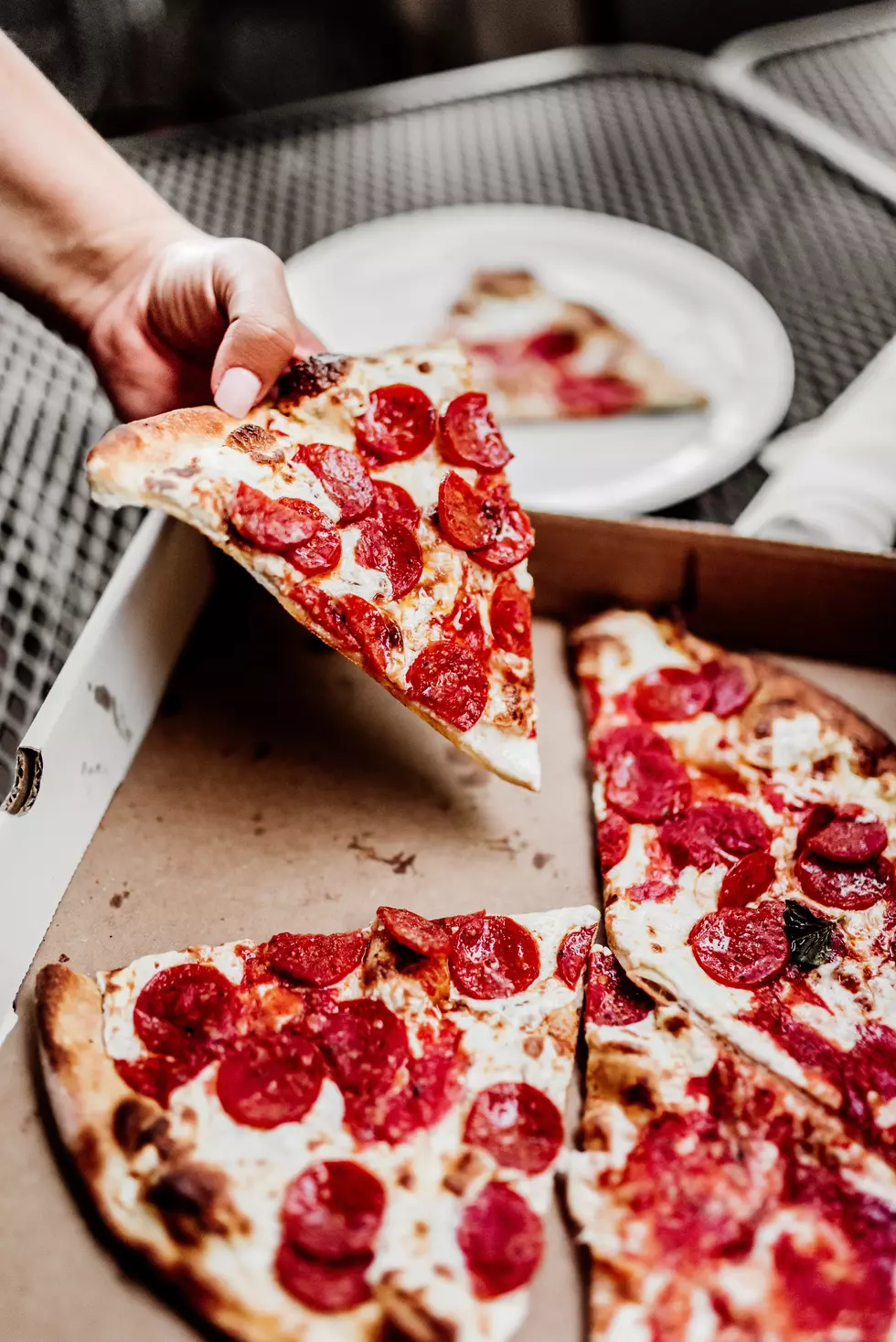 Barstool Sports President Reviews Pizza In Lansing
Jordan Nix via Unsplash
Dave Portnoy, what a guy am I right? If you're familiar with BarStool Sports, you know exactly who I'm talking about.
If you don't know who he is, he's the inventor and president of Barstool Sports. In 2017, he started reviewing pizza places in Manhattan and now takes recommendations from his followers on what pizza's he should try.
"One bite, everybody knows the rules."
This week he visited Detroit Frankie's Wood Fired Brick Oven and DeLuca's in Lansing and had some pretty good things to say once he got past how cold it is here.
Let me just start off by saying, the way this man scarfs down a piece of pizza is incredible. He's like a Hoover vacuum. After finishing his slice, he gave Detroit Frankie's Wood Fired Brick Oven a 7.5 out of 10. Which, is pretty good because this guys a pizza fanatic.
The pizza isn't the only thing he reviewed. He proceeds to pull a bottle of Faygo from his pocket and pronounces it "fy-go." My guy, there's an 'A' in there. Then goes, "If you call it soda, they're gonna know you're not from here. It's pop."
Well, if the thick Massachusetts accent didn't give it away, it was actually the fact that you pronounced "Faygo" wrong that told us weren't from here. Apparently he's big into orange soda, so the Faygo got an 8.8.
As for DeLuca's, he couldn't decide on what style pizza it was and gave it a 7.3. He loved the aesthetic of the restaurant and thought the pizza was good but a little on the heavier side.
**********Warning: Profanity in videos below**********
Where do you think the best pizza in the Lansing is? Send us a message!
Enter your number to get our free mobile app
UP NEXT: 5 Pizza Chains That Were Born in Michigan