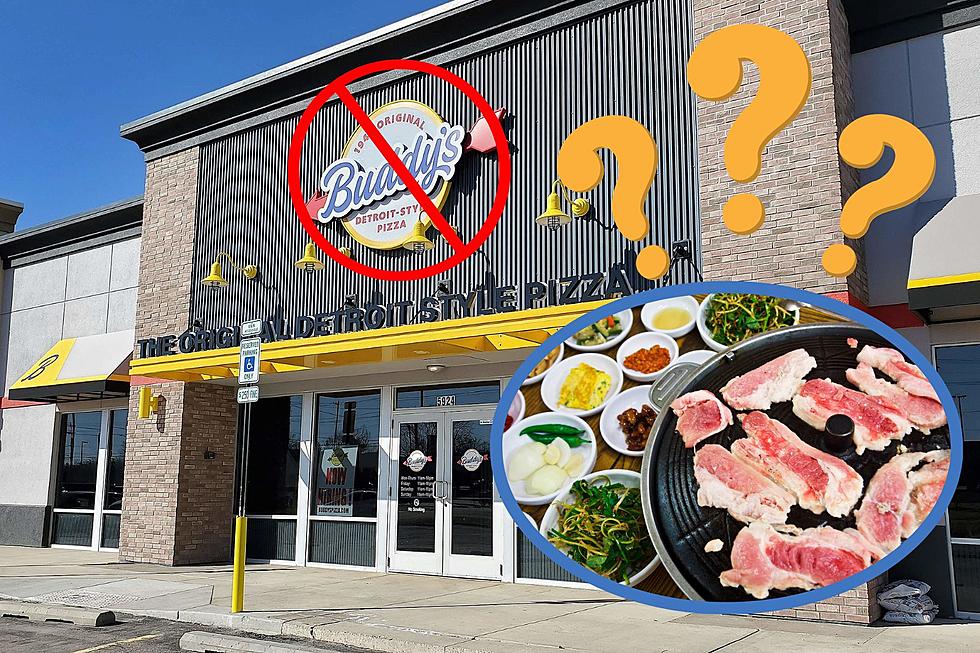 A New Restaurant is Taking Over the Old Buddy's in Lansing
McConnell Adams, TSM Lansing and Canva Pro
I was super excited when I heard that my hometown pizza place, Buddy's Pizza, was coming to Lansing. It was back in January 2020 when Buddy's announced that they'd be opening a location in the great Lansing area.
After hoping to be open that spring, Buddy's did open its doors in June 2020. However, it wasn't open for very long.
Buddy's Pizza Lansing and Okemos
Two years later, in mid-September of 2022, it was announced that their last day was going to be September 17th. Well, not so much announced as brought up on Facebook by people who knew what was going on. Thankfully, if you still want some "Original Detroit-Style Square Pizza", Buddy's Pizza does have a location open in Okemos.
Since its closure in September 2022, Buddy's on the west side has remained empty. But now, we know what's going to be taking over that spot.
New Restaurants Coming to Lansing
According to the rumblings I saw on the Lansing Foodies Facebook Group, a Korean BBQ and hot pot restaurant called KPOT will be taking over the old Buddy's spot.
I went to KPOT's website to confirm the rumblings, and they are indeed true.
Looking at the locations on KPOT's website, it does confirm that it's taking over the old Buddy's location. However, it does not mention any sort of timeline at the moment. Only saying "coming soon!"
Korean BBQ Lansing
If you're unfamiliar with Korean BBQ, hot pot, or KPOT, here's a little of what KPOT had to say so that you might become a bit more familiar before they open their doors,
KPOT is leading a cultural dining revolution! Born from four friends from different backgrounds who blended their cuisines over a shared table, KPOT is a unique, hands-on, all-you-can-eat experience that merges traditional Asian hot pot with Korean BBQ flavors.
The "hands-on" part comes from the fact that the food is brought to your table, but you work together with the other members of your dining party to cook the food yourselves.
It's awesome to hear that Lansing has a new restaurant coming our way, particularly on the west side, where residents feel like there's a bit of a restaurant desert. We'll keep you updated on when KPOT announces its opening.
See Which Lansing Area Restaurants Made the List for Best Crab Rangoon
MORE TO EXPLORE: Michigan Restaurants Featured On The Food Network
Lansing Area Bars and Restaurants That Serve Amazing Mocktails
Whether you are a pregnant person, a sober person, an underage person, or just a person who doesn't feel like drinking alcohol at the moment, there's got to be something out there for us, right? That's when I discovered the beauty of a mocktail. If you don't drink alcohol, for whatever reason, there are some fantastic restaurants and bars in Lansing that serve up more than pop and lemonade. Check out these spots that have amazing mocktails.