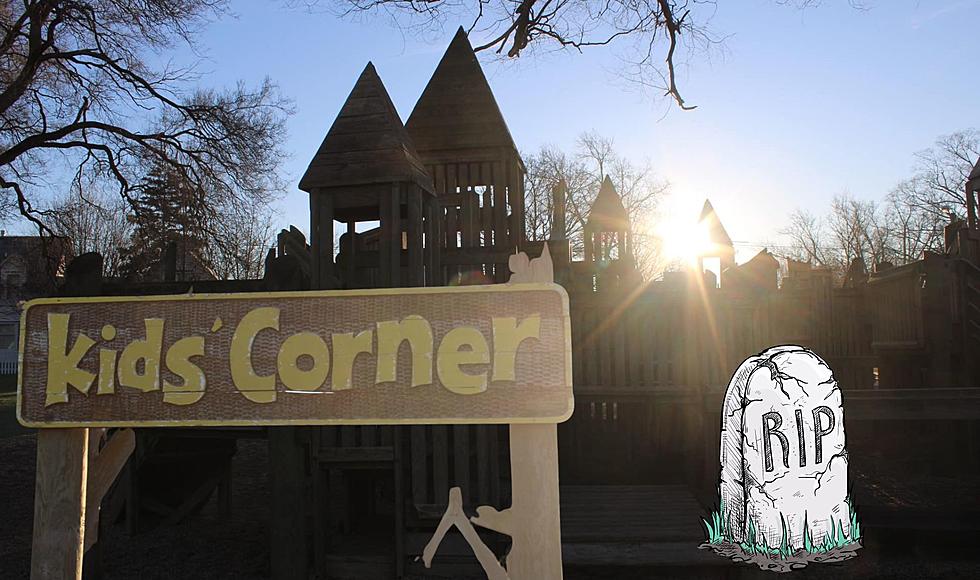 Woman Captures Kids' Corner One Last Time Before Demolition
Kristen Gruetzmacher
One woman who grew up going to Kids' Corner in South Haven was smart enough to visit the playground she spent many hours at growing up and took it all in and captured the last photos of the structure before it was torn down.
The city recently announced they would be dismantling the structure to make way for a more updated playground set, but this older wooden citadel of happiness was a major part of many kids' lives since the 80s.
The plaque which rests at the park is a momento of when the playground was erected in the 80s and is a piece of history for the community that won't soon be forgotten:
Below are Kristen Gruetzmacher's final photos of the structure which will be seriously missed:
They tore you down today. Now me, the sentimental fool and history nerd that I am, decided last week when I heard the news of its destruction to take this past Sunday morning to take the time to document this relic of not just my childhood but many others. Walking through the structure (and yes, that included the tire wheel stairs) brought many a memory back. Especially of times when I moved much quicker through it. The adult me understands why things must change. The kid is grateful for the memories made.
One Last Look At South Haven's Kid's Corner