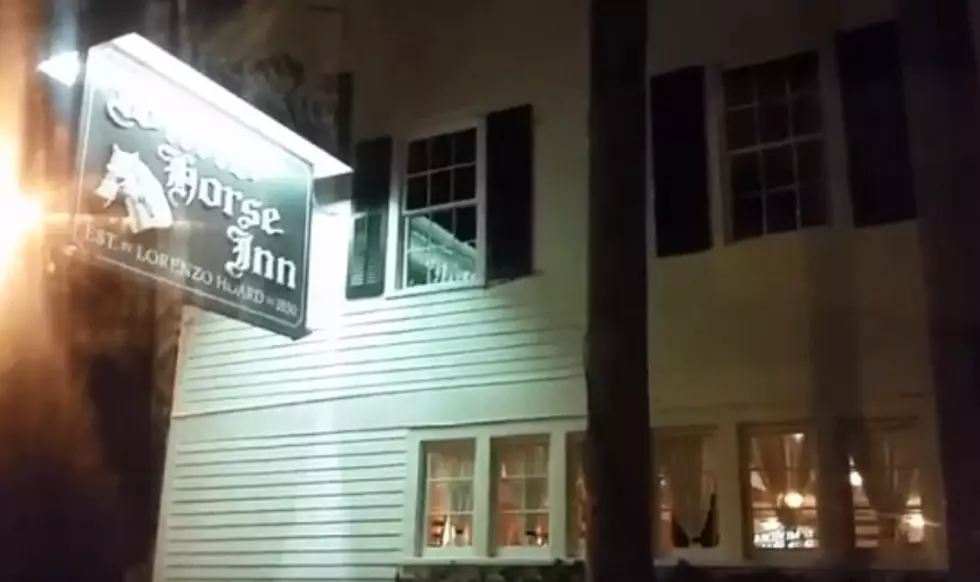 HAUNTED MICHIGAN: Ghosts of the White Horse Inn, Metamora
Screenshot courtesy of daryl turcott, youtube
The White Horse Inn in Metamora, Lapeer County, is reputedly one of Michigan's most famous haunted spots.
Lorenzo Hoard from New York was the man who owned the place, and among the ghosts that are said to reside there, his is prevalent. After the Civil War, Hoard came to Michigan in 1850 and bought this 1848 store, remodeled it into an inn and stagecoach stop, and named it Hoard House. Some sources say it was already a stagecoach stop when Hoard bought it, but either way, it was one. It also became a place where runaway slaves could escape to nearby houses and the train depot via underground tunnels.
As for the hauntings, Lorenzo himself haunts the upstairs, making his presence known with cold spots, creaking stairs, slamming doors, footsteps, flickering lights…all the usual ghost stuff! It's believed that the ghost or ghosts are playful poltergeists, doing their best to unnerve the humans.
Other apparitions that have been seen are those of escaped slaves, a man dressed in a 1940's tuxedo, a young girl, and an old man. One of the haunted legends say that a handful of drunks and a bar maid were killed in a fire in the front section of the bar. To this day, guests swear they've heard screaming and moaning from the ones who perished in the fire.
And, according to the Herald-Palladium, there's the father and his 2-year-old daughter who went upstairs after dinner to look around but quickly headed back down when the dad saw curtains blowing as if in a breeze even though the windows were closed. But what made him hurry even faster was when his daughter, gazing into what he thought was an empty corner of the room, said excitedly "grandma!"
In 1872, when the Michigan Central Railroad finally came through, the inn serviced the train passengers as well as stagecoach travelers. Favorite menu items included boiled mutton with oyster sauce and a beer…all for ten cents.
Lorenzo died in 1888, but his ghost remains. The White Horse Inn has been restored and re-opened and welcomes you and your curiosity about the inn's supernatural history.
Care to give it a try?
That's not the only haunting in Metamora...to read about the nearby "Blood Road" legend, CLICK HERE.
Wanna read more 'Haunted Michigan' locations? Click here for more of John Robinson's Haunted Michigan!
MORE TO EXPLORE: A Look Inside the Old Allegan Jail