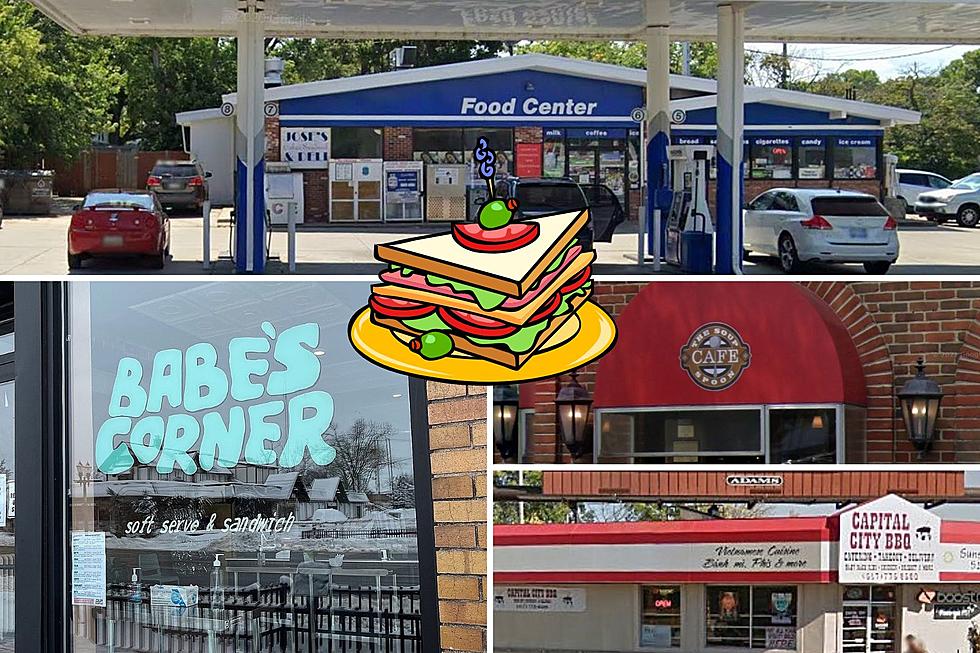 Where to Find the Best Sandwiches in Lansing
Google Streetview, Kristen Matthews TSM Lansing, and Canva Pro
Have you ever been asked the question, "if you could only eat one food for the rest of your life, what would it be?"
I've heard this question asked and answered many a time. People's responses will often be tacos or burgers or ice cream. Which, don't get me wrong, are all delicious choices. However, I'd have to say that my answer would be a good old sandwich
Sandwiches, in my opinion, are some of the most versatile foods. You can have a sandwich for breakfast, lunch, or dinner; they can be savory or sweet; hot or cold; and basically be compiled with any ingredients that strike your fancy.
Best Sandwiches in Lansing
With that in mind, I considered where some of the best sandwiches in the greater Lansing area were. This list has some of my own, personal recommendations, but it's also filled with your opinions too because some of these suggestions come straight from Tripadvisor, which is full of your reviews.
So if you're thinking about what to grab for a bite to eat, perhaps consider one of these outstanding restaurants that serve up a delicious sandwich.
There's a whole page, front and back, in Soup Spoon's menu dedicated entirely to the sandwiches they serve up. Not to mention, they have a sandwich special of the day. You can't go wrong with any choice you make.
My favorite item off the menu is the pork Bahn Mi. It's sweet, spicy, crunchy, and savory. A ton of people also recommend the brisket Bahn Mi, which I've had and is also very delicious. I just prefer the pork over the brisket. But to each their own!
Meat BBQ offers up sandwiches that showcase their amazing smoked and BBQed meats. My favorite is The Miyagi with cheese, which comes with"House Smoked And Pulled Chicken, Jalapeno/cilantro Slaw, Grilled Pineapple, Asian BBQ Sauce, Sriracha, and Gouda." But if you're looking for a challenge, might I suggest The Boss Log? It's absolutely huge and it comes with "Layers Of Pure Metal On A Bun In The Form Of Pork, Brisket, Smoked Turkey, Pulled Chicken, Bacon, Fries, House Gravy, Cheddar, 'Merican and Pepper Jack Cheese, Hot Garlic Sauce, Jalapenos and a Sunny Side Egg."
Babe's Corner is this little sandwich shop that packs a lot of flavor in every sandwich. Plus, they offer a ton of variety for those who abide by a vegetarian or vegan lifestyle. My favorite is the Betty. And you can never go wrong with one of their delicious sundaes of the week.
See Related: A Look Inside of Babe's Corner, Lansing's Yummy Hoagie and Ice Cream Shop
Don't let the fact that Jose's is inside a gas station fool you...Jose's serves up a delicious traditional Cuban sandwich.
Breakfast sandwiches count as sandwiches too! And my favorite is the Lucky, which has two tiny waffles as the "bread", and comes with a fried egg, bacon, spicy mayo, cheese, and spinach.
Nola Bistro offers delicious Bahn Mi and po-boy options.
You've gotta try the tuna melt!
These corned beef sandwiches are piled high with meat and flavor.
Most Interesting Pizza Topping Combos in the Lansing Area
Pizza has to be one of America's favorite foods. As Americans, we consume around 3 billion pizzas each year, which evens out to about 23 pounds per person per year. And that's a heck of a lot of pizza. With so many people eating so much pizza, of course, we're going to see some awesome variety when it comes to toppings, from the standard to the wacky. If you want to step outside of your comfort zone and take your tastebuds on an adventure, check out some of these Lansing area restaurants that have the most unique pizza topping combos around.
Best Breakfast Burritos in the Lansing Area
I feel that not only is breakfast "the most important meal of the day", it's also the best meal of the day. That's why there's such thing as brinner (breakfast for dinner) and diners/restaurants that offer breakfast items 24/7. The epitome of delicious and portable breakfast options is a breakfast burrito. If you want a hearty breakfast that's filling and perfect for on-the-go eating, a breakfast burrito is the way to go. We've put together a stuffed list, filled with the best breakfast burritos in the Lansing area, and here's what we've come up with. Check out the mouth-watering gallery below.
23 Lansing Area Spots With The Best Fried Fish
With fish on the brain this time of year, we wanted to make sure that you had all your options available when it came to "best-fried fish in the Lansing area". And we didn't limit our search to just restaurants or churches, we include a slew of options. Not to mention, some places that are doing something different than your "typical" fish and chips option. Think, lobster rolls. Think, bisque. Think, crab rangoon pizza? All that and more. Look through the gallery below and find out who has the best-fried fish and more in the Lansing area this Lent.