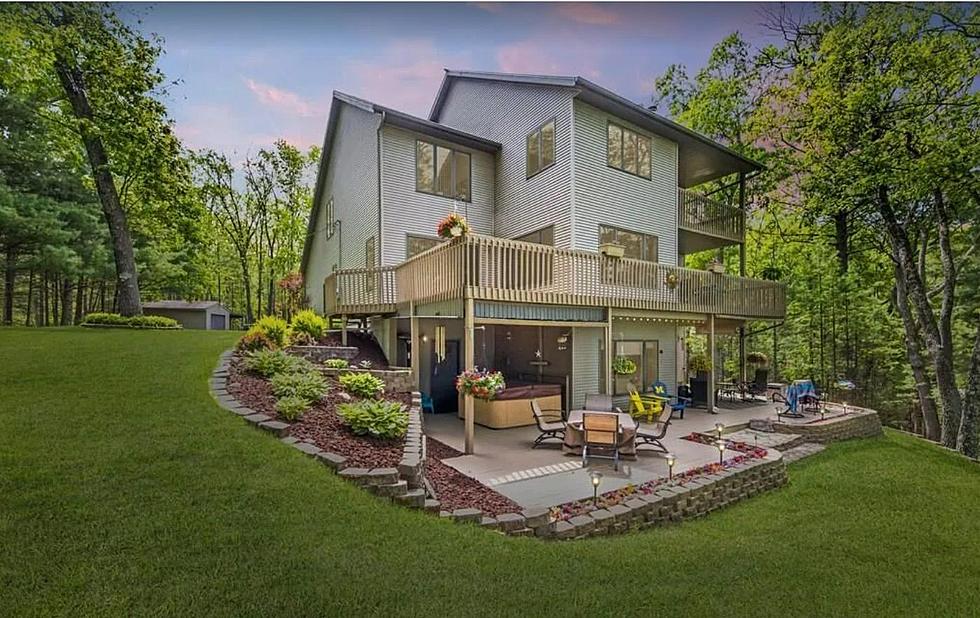 This Cozy Cottage Sits on One of Michigan's Private Lakes [Gallery]
Blake Crabb via Vrbo.com
You still have time to get another quick vacation in before summer is up! If you can't manage to throw something together that quick, that's okay because there's nothing like fall in Michigan. One of the best places to be is somewhere surrounded by trees so you can appreciate all of the colors of autumn.
Vrbo Cottage on Cecilia Lake
If you're someone who likes to take a lot of vacations but also wants to keep their privacy, Crabb Cottage is the perfect spot for you. It's located in Lake County off of Cecilia Lake which is a private no-wake lake.
You're probably wondering whether or not they have any water toys available at the house and the answer is, yes. They have several kayaks, a kids kayak and inflatables. If you have a boat and you're interested in bringing it, Big Star lake is just down the road and has public access.
We all know how cold the water can get when the weather starts to change. So if you're chilly after a dip in the lake, there's a hot tub to warm you up afterwards.
The house has three bedrooms and three bathrooms. It also features a wrap around deck off of the main floor. The lower level living room has a pool table and bar to hangout at.
All of Crabb Cottages guests have been so pleased with their stay that it's received five stars. Here's what one of them had to say;
Crabb Cottage was the perfect setting for our family vacation. It was clean, perfectly stocked (he's thought of everything!), comfortable, and expansive enough that even with extended family members and multiple kids, you can always find a space of your own for a moment of peace. There was so much to do, we didn't bother planning a day trip elsewhere. We can't wait to book it again!
For more information on booking your stay today, click here. Don't forget to scroll for more pictures!
The Cozy Cottage That Sits on One of Michigan's Private Lakes
Kick back and relax with family and friends at a cottage on Cecilia Lake.
Traverse City's Beautifully Handcrafted Cabin
Unwind and unplug with your significant other or by yourself at this secluded Airbnb in Traverse City, Michigan.
Rent Your Own Private Island in Michigan
Grab ten of your closest friends or family members and stay at this private island for less than $100 a night!
Lakefront Living in South Haven, Michigan
Are you and the family thinking about taking a vacation? Or maybe you're looking for somewhere to do the family reunion! Check out this Vrbo in South Haven, Michigan.