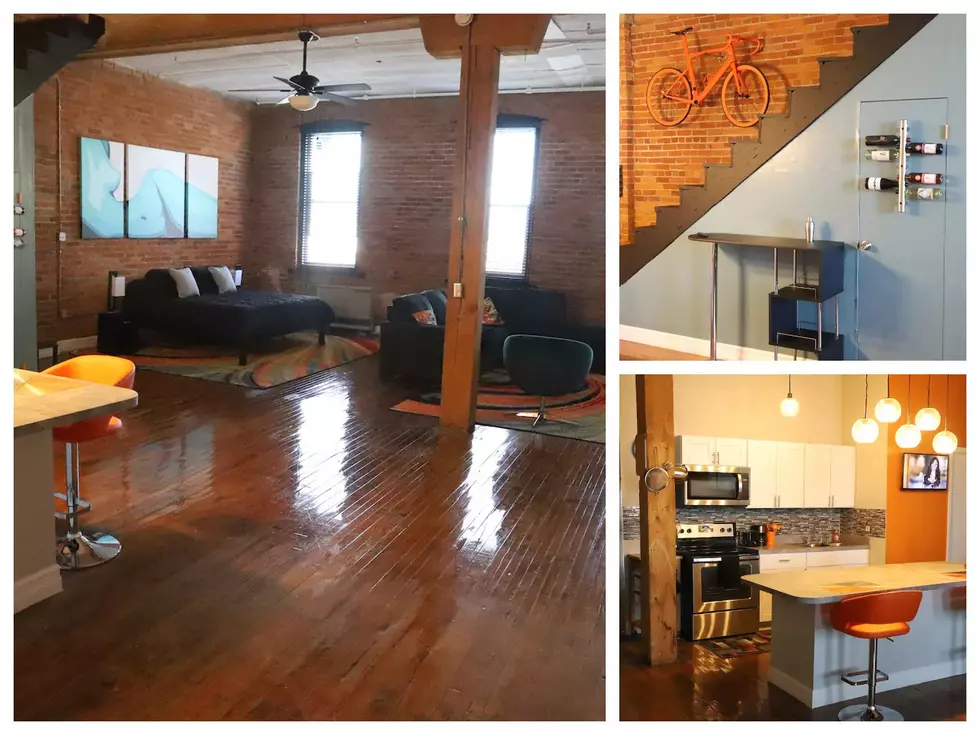 This Detroit Loft Airbnb Is The Perfect Weekend Getaway
Airbnb
Everyone has their own idea of the perfect weekend getaway. You may prefer getting off the grid, while someone else may crave the excitement of a big city. If  If a city adventure is what you crave, a weekend in Detroit may be right up your alley.
There are numerous hotels downtown Detroit, but how about checking out an Airbnb? An Airbnb most likely has more room than your standard hotel room, and a kitchen too. Not to mention the privacy factor.
Think about how awesome it would be to go to a Detroit Tigers game or a concert at Little Caesars Arena and not have to drive home afterward. You can make a night of it or even a weekend. Detroit has so much to offer and this particular loft Airbnb in Corktown is close to it all of the action.
The description is as follows,
Contemporary style loft with over 1000sqft of space. 60in Roku TV, Free WI-FI. king size bed. Located in historic Corktown minutes from all Casinos, Little Caesars Arena, Ford Field, and Comerica Park. A block away from the Detroit River and beautiful Riverwalk. Walking distance to Downtown Detroit and all the great attractions.
That is the whole reason for getting an Airbnb - no driving. This space accommodates two guests only with one bedroom, one bed, and one bath. Heads up, loud music and parties of any kind will not be tolerated. Out-of-towners only, no local rentals.
Without further ado, check out this awesome Airbnb Detroit loft. The place is way cool and the reviews are awesome too.
Detroit Airbnb Is Minutes Away From Comerica Park, Ford Field And Little Caesars Arena.
Located in historic Corktown, this Detroit Airbnb is within walking distance to Comerica Park, Ford Field, and Little Caesars Arena.
Michigan 'Smurf House' Is One Of A Kind
Located in West Bloomfield, this over $4 million dollar home features a blue roof, lake frontage, and a golf course.
Lake Fenton Living For Just Under $900K
[carbongallery id="629e496460e91140071a006c"