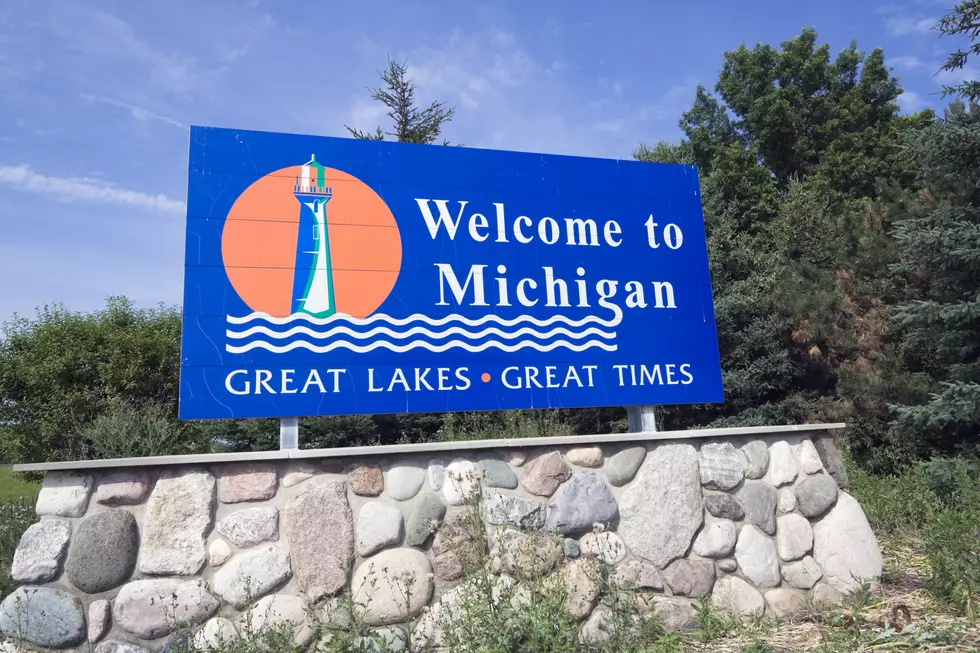 Things You Might Not Know About Michigan
benkrut
If you're from Michigan, then what's not to love about our Great Lakes State?
I'm from Michigan myself and every summer my wife and I try to explore another section of the state just because we really enjoy what Michigan has to offer.
Even though we're both from Michigan, we don't know everything about it. So I thought it would be nice to share with our WFMK listeners, several things you might not know about Michigan.
1. Michigan has the highest bottle deposit cost in the country? It's 10 cents, twice as much as any other state. In 2012, Michigan residents returned over $351 million in deposits.
2. It took three years to complete the Mackinac Bridge. It opened in 1957. At the opening celebration, 83 white convertibles transported beauty queens from every country across the bridge.
3. No matter where you stand in Michigan, you will never be farther than 85 miles from one of the Great Lakes. Good to know!
4. Michigan has the seventh largest population of fishermen in the country. By 2011, there were 1.1 million people registered to fish.
5. The last Sunday of every June is Log cabin Day, a day dedicated to celebrating and preserving log cabins. The holiday was started on June 25, 1986, in Michigan.
6. In Michigan, it's illegal to buy or sell a car on a Sunday. There is an exception in the law for counties with populations under 130,000.
7. Similarly to the Bermuda Triangle, the mysterious Michigan Triangle is the site of many ship and plane disappearances. The triangle, which stretches over Lake Michigan, consists of Benton Harbor and Ludington, Michigan and Manitowoc, Wisconsin.
Are you ready for more things you might not know about Michigan? Let's take a look at mentalfloss.com.
Enter your number to get our free mobile app
MORE: Seven Crazy Michigan Town Names Explained