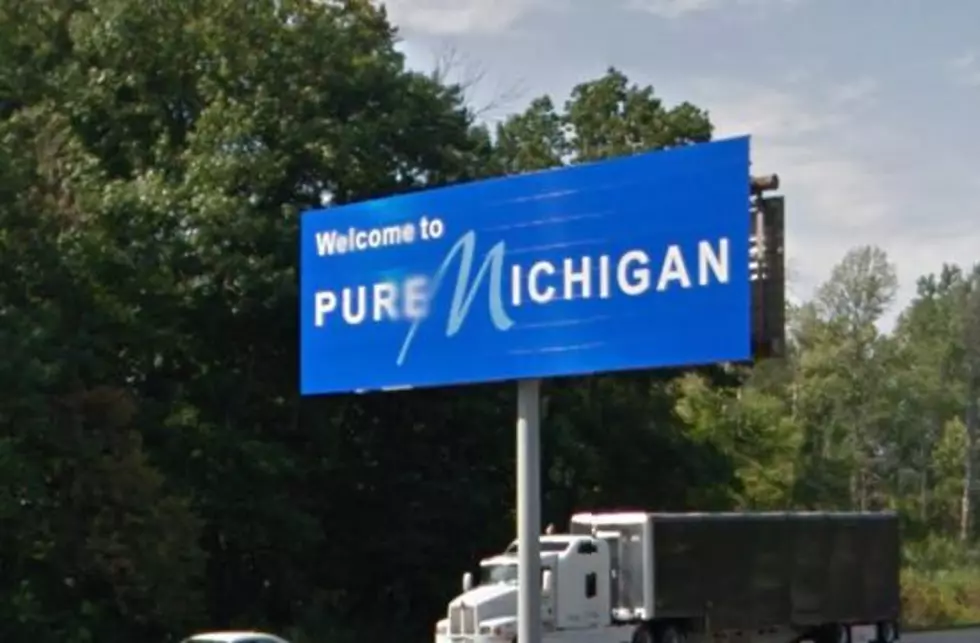 19 Things Michiganders Hate About Michigan
Google Maps
We know there are other states that hate things about Michigan. You know who I mean…our neighboring states of Wisconsin, Illinois, Indiana, and Ohio…..especially Ohio.
But, even though we live in and love Michigan, there are still plenty of things that Michiganders hate about it. Not just dislike or mildly aggravated with, but hate.
That said, here is a list of 19 things that actual Michiganders say they hate about our state, even though they love it.
CANADIAN COINS
Can't use 'em in vending machines…no one wants 'em. So why do we keep accepting them?
CAR INSURANCE
We have one of the highest auto insurance rates in the country.
DRIVING THRU OHIO OR INDIANA JUST TO GO SOMEWHERE
Both are a pain in the butt to drive through…Ohio is flat and boring, traffic in Indiana (and Illinois) is mind-numbing and has the worst drivers.
THE ECONOMY
We all know it, we all feel it.
FUDGIES
Those tourists who go to Mackinac Island…not to bike ride, soak up some history, or enjoy the scenery…but just for the fudge.
INNER STATE RIVALRIES
One town's sports team is no better than another town's – get over yourselves. Plus, the bickering between Yoopers and Trolls is pointless. They're all Michigan. They're all great.
INTERSTATE 94
This is the worst road in Michigan. Accidents galore, thanks to the trucks and semis that travel from Detroit to Chicago 24 hours a day. Add in the road construction every summer and you have a regular three ring circus. And then comes winter…a whole other mess.
LAKE MICHIGAN
Believe it or not, some people are irked by this Great Lake. Why? Because if they want to travel to Wisconsin, they have to drive south, around the lake, through Chicago, and back north again.
MICHIGANDERS WHO SAY THEY HATE MICHIGAN BUT DON'T LEAVE
If you really do hate it that much, you need to get out. Once you're gone, maybe then you'll see how great it really is.
MSU vs. UM FANS
Sometimes fans will be fickle and go back and forth as to which team they'll back. Pick one and stick with it.
POTHOLES
This should fall under 'road construction', but potholes are in a class by themselves. They exist 365 days a year.
ROAD CONSTRUCTION
A little is tolerable, but there is wayyy too much of it. And it always pops up when you're in a hurry to get somewhere.
ROAD KILL
In one afternoon on any highway, you'll find dead deer, squirrels, raccoons, possums, porcupines, cats, dogs, mice, chipmunks, skunks, woodchucks, geese…..and other animals that are so squished you have no idea what it once was.
ROAD RAGERS
These people can not only get angry for legitimate reasons, but for none at all. How many times has someone passed you on the highway and flipped you off for no particular reason?
SHOVELING SNOW
Michigan's great winter pastime. Unless you have a snowblower or a kid you can send out to do it for you, this stinks. Frostbite, sore back, heart palpitations, and more fun stuff are results of shoveling snow.
STATE FLAG
The eagle is great, but it's flanked by an awkward elk and a smelly moose. Flag needs to be re-designed.
STATE POLITICS
Those two words are enough.
TAILGATERS
No, not the pre-sports partiers. You could be going 80 down the highway and there'll be some rube huggin' your rear bumper. Even though there is plenty of time and room to pass you, he sticks with you for miles.
WEATHER REPORTS
They get it wrong almost every week. This is Michigan, remember? Weather has been known to change on a daily basis. How in their right mind can a weatherperson have the gall to give us a "ten-day" forecast when they can't get the NEXT DAY right?
Thank you Michiganders for your comments that made this list.
So there ya go...got any others?
Enter your number to get our free mobile app