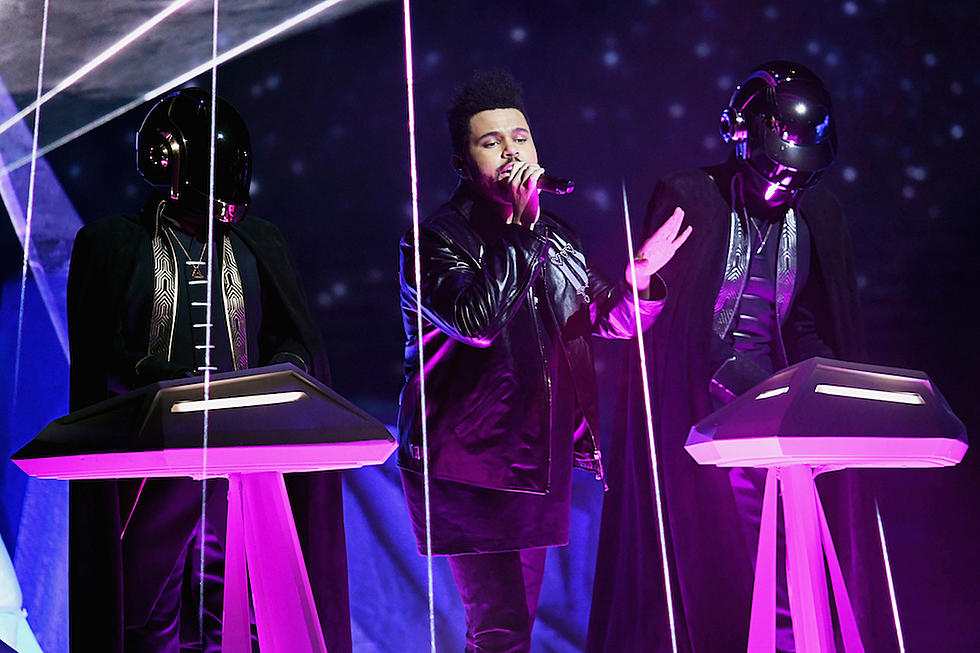 The Weeknd Performs 'I Feel It Coming' With Daft Punk at 2017 Grammy Awards [VIDEO]
Kevin Winter, Getty Images
The Weeknd put on a laser light show at the 2017 Grammy Awards in Los Angeles on Sunday night (Feb. 12). The Canadian singer graced the stage to perform his Starboy track, "I Feel It Coming."
Before his performance, Michael Jackson's daughter, Paris Jackson introduced him and called him the "real Starboy." Afterward, Daft Punk entered the stage with "Starboy" playing in the background. The Weeknd followed and jumped right into his performance of "I Feel It Coming." His shivering falsetto on the electro-pop song certainly will draw similarities to the late King of Pop. The trio ended their performance by performing on a mountainous iceberg with lasers shooting out behind them.
Overall, The Weeknd's performance was a shining example of his rise as a bonafide pop star. Although he wasn't nominated for any awards tonight, we can expect him back on the Grammy stage again next year either picking up trophies or delivering another memorable performance.
Watch The Weeknd and Daft Punk Perform "I Feel It Coming" at 2017 Grammy Awards