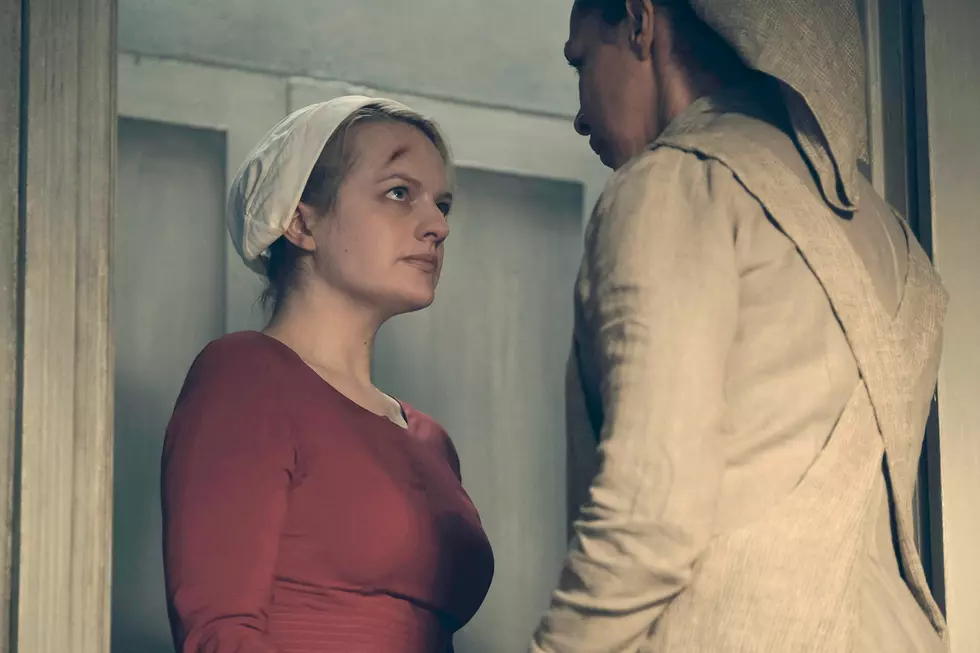 'The Handmaid's Tale' Renewed For Season 4 on Hulu
Hulu
With several episodes still remaining in the show's third season, Hulu has announced that they are already planning to bring The Handmaid's Tale back for a fourth season.
The series, based on the Margaret Atwood novel of the same name, follows Elisabeth Moss' Offred in a dystopian American society where fertile women are subjugated, raped, and forced to have children on behalf of the wealthy. The show won five Emmys for its first season on Hulu, including Best Drama Series; the cast also includes Joseph Fiennes, Yvonne Strahovski, Alexis Bledel, Ann Dowd, and Samira Wiley. According to Variety, Hulu claims The Handmaid's Tale is "the most watched show, original or acquired, on the streaming service." Given the amount of shows on the service, that's kind of shocking (and certainly impressive).
Meanwhile, Atwood herself is writing a sequel to her novel of The Handmaid's Tale. Titled The Testaments, it will be set 15 years after Offred's final scenes in the original Handmaid's Tale book and follow several new characters. It's scheduled to be released on September 10. Three episodes remain in Season 3 of The Handmaid's Tale; the season finale premieres on August 14.
Gallery — The Best TV of 2019 So Far: