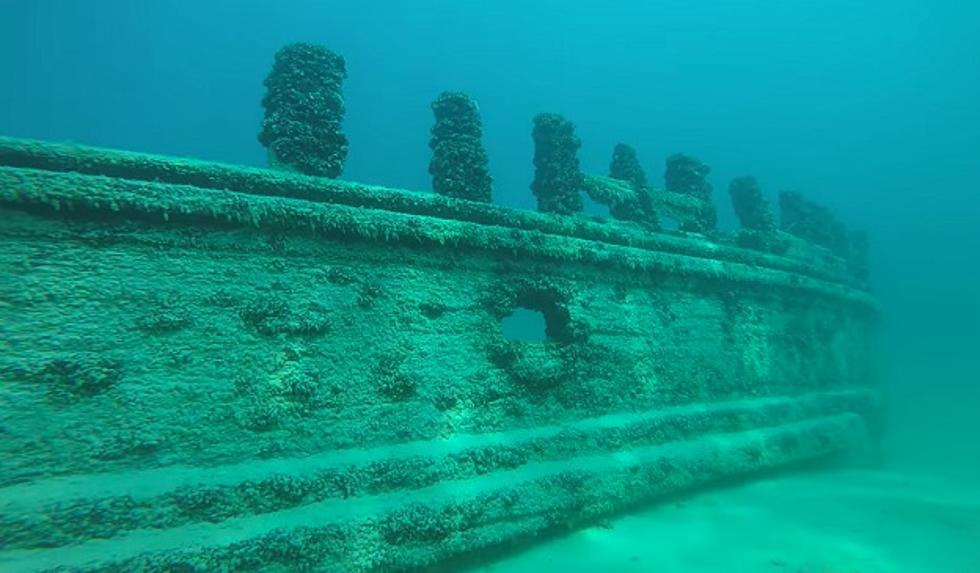 Ten Shipwrecks at the Bottom of Lake Michigan
Blueyes Below, youtube
Probably Michigan's most well-known shipwrecks to an average Michigander would be the Edmund Fitzgerald and the Francisco Morazan...but we all know there are hundreds more beneath the waves of the Great Lakes.
There are pinpoints around the five Great Lakes where there is a congestion of ships, making it easy to plan a shipwreck tour of your own, whether physically or thru the internet. The pinpoint this time around is the North & South Manitou Islands area near Sleeping Bear Dunes.
There are a good handful of shipwrecks in the area, many of them in shallow water so you can skin-dive and explore.
Below are ten of those wrecks thanks to Michigan Preserves.
Listed are the ships (and the dates they sank):
ALVA BRADLEY – October, 1894
CONGRESS – October, 1904
FLYING CLOUD – September, 1853
H.D. MOORE – September, 1907
JAMES McBRIDE – October, 1857
MONTAUK – November, 1882
RISING SUN – October, 1917
SUPPLY – November, 1869
THREE BROTHERS – September, 1911
WALTER L. FROST – November, 1903
The exception is the S.S. Flying Cloud. That is considered a Wisconsin wreck, but close enough to the area to be counted. The S.S. Francisco Morazan is literally a stone's throw from the Walter L. Frost, so that is one you can't miss.
Now check out the gallery and locations below!
TEN LAKE MICHIGAN SHIPWRECKS
The Shipwreck Harlow Loran in Lake Saint Clair
Walled Lake: Boat Wrecks & Vintage Photos
The Shipwreck 'Atlanta'