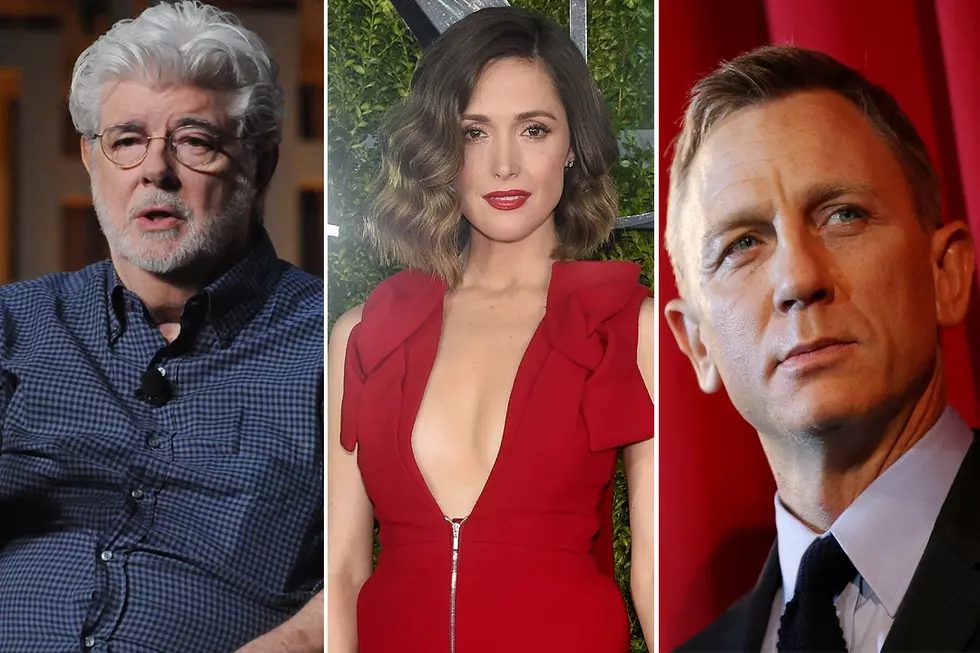 24 'Star Wars' Celebrity Cameos You May Have Missed Over the Last 40 Years
Gerardo Mora/Dimitrios Kambouris/Sean Gallup (Getty)
We've all seen the Star Wars films dozens of times, but we bet there are still some secret cameos you might have missed over the last 40 years.
Since arriving on the scene in 1977, the Star Wars saga has been a staple of pop culture through the decades. Even major stars and celebrities want a chance to be in the films, not as leads per se, but with small roles that allow them to be a part of the saga as fans. Occasionally, these roles were also early entry points for actors into their careers, but Star Wars has gotten so big, there are plenty of tiny roles to go around for Hollywood's biggest names.
Of course, the cameos aren't all reserved for the biggest and brightest names on the marquee. In fact, early on in Star Wars history, many of the cameo roles were filled by production staff that otherwise wouldn't have been on screen. Among fans, some of those earliest cameos are the most treasured as they were the only way to see and honor people important to the franchise like Ralph McQuarrie and Joe Johnston, each of whom had a direct impact on the look of the Star Wars universe.
The good thing is, with more movies planned to come, the cameos won't stop coming. We'll be able to try and find some of our favorite celebrities, like Princes Harry and William, in future films. For now though, these 24 cameos are the ones to keep an eye out for the next time you fire up any Star Wars film.