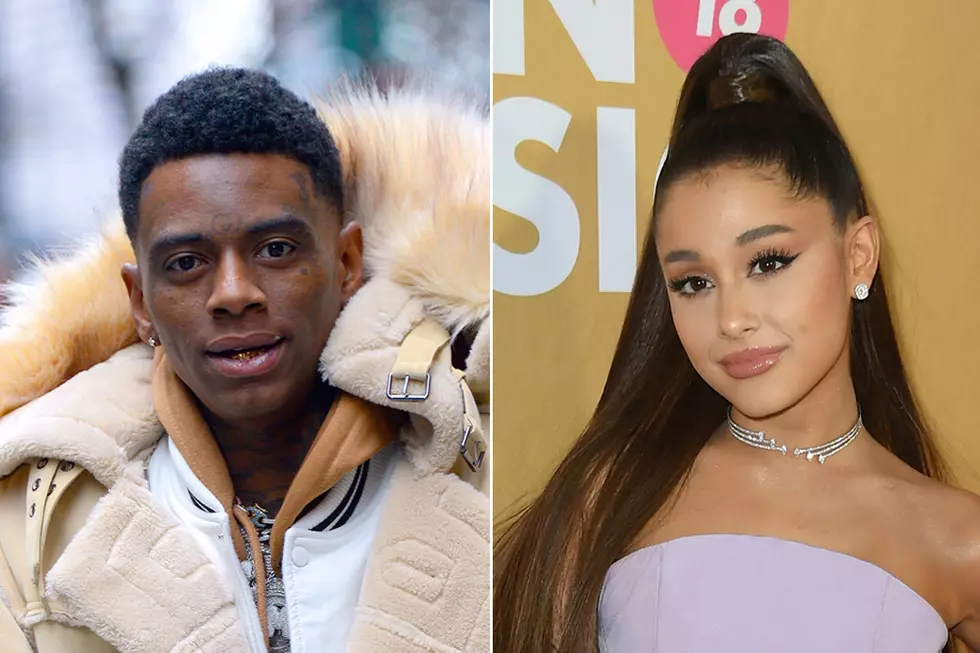 Soulja Boy Accuses Ariana Grande of Stealing His Style on New Song "7 Rings"
Robert Kamau / Angela Weiss, Getty Images (2)
Keeping things to the point for all three of his Grande responses, Drako left no doubt about where he stands on the singer's new song. "Lol stop stealing my swag. Word," Soulja wrote in response to one of Grande's tweets giving credit to those she says indirectly helped her make the new song.
The first tweet Soulja responded to was in a "thank you" thread Grande posted super early in the morning. In the tweet, she clearly thanked everyone but Soulja, someone whom a lot of people, and apparently Soulja himself, feels she's indebted to.
"i wouldn't have made this celebratory bop or feel 'okay' these days w/o my brilliant, gentle and funny friends who get me drunk, write songs w me & help me heal," Grande wrote. "i am tremendously grateful for u. 🖤 pls support them in their art: @TAYLAPARX @VictoriaMonet @NJOMZA @Kaydenceis 💍🌫."
Responding to that tweet, Soulja wrote, "Give me my credit. Period." In another since-deleted quote-tweet, one people believe was Grande's remembrance of her ex-boyfriend Mac Miller on what would have been the rapper's 27th birthday, Soulja delivered one more accusation. In the tweet, he calls Grande a thief.
See all Soulja's accusatory tweets for yourself below.
See Soulja Boy's Tweets Accusing Ariana Grande of Stealing His Style on New Song "7 Rings"