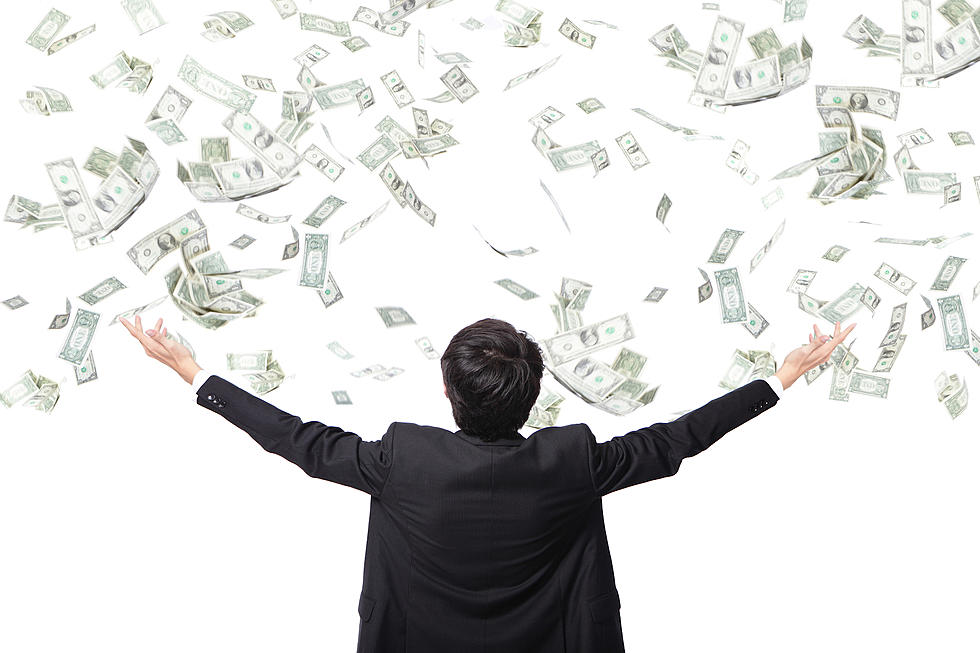 Someone in Grand Rapids Won Cash for the Rest of their Life!
Getty Images/iStockphoto
Can you imagine the feeling of being told that no matter what happens, you're guaranteed to receive money for the rest of your life?! And I'm not talking about the money you make from working... I'm talking about lots of extra cash and all you have to do is sit back and collect the checks.
Well, that's exactly what has happened to someone in Grand Rapids, but the question is do THEY know yet? The Michigan Lottery says someone is "looking forward to a lifetime of cash" after playing a Lucky for Life ticket, and matched all five white balls to win  $25,000 a year for life -- the second highest prize in the game. 
The numbers were drawn last Monday night and the ticket was purchased at the Cascade Meijer on 28th St. in Grand Rapids, which has me kicking myself because I shop at this Meijer location fairly frequent and I never seized the opportunity!
As of March 16 [when the news came out] nobody had come forward to claim the winnings.
The winner will have one of two options:
Get $25,000 a year for a minimum of 20 years or life (whichever is greater)
A one-time cash payout of $390,000
If this were me, and I won this today, I would totally go with the first choice. I don't know about you, but it would be hard not to spend that lump sum on a house, maybe a new car, and definitely some trips.
According to the Michigan Lottery this is the fifth time a state resident has won a lifetime prize playing Lucky for Life. The ticket costs only $2 and players can win anywhere from $3 to a lifetime of cash. The main/top prize someone can win is $1,000 a day for life. Drawings are held every Monday and Thursday at 10:35 p.m.
If you play the lottery make sure to double check your tickets because you don't want to find yourself in a situation like this man in Tennessee who almost lost his $1 million lotto ticket.
KEEP READING: See the richest person in every state