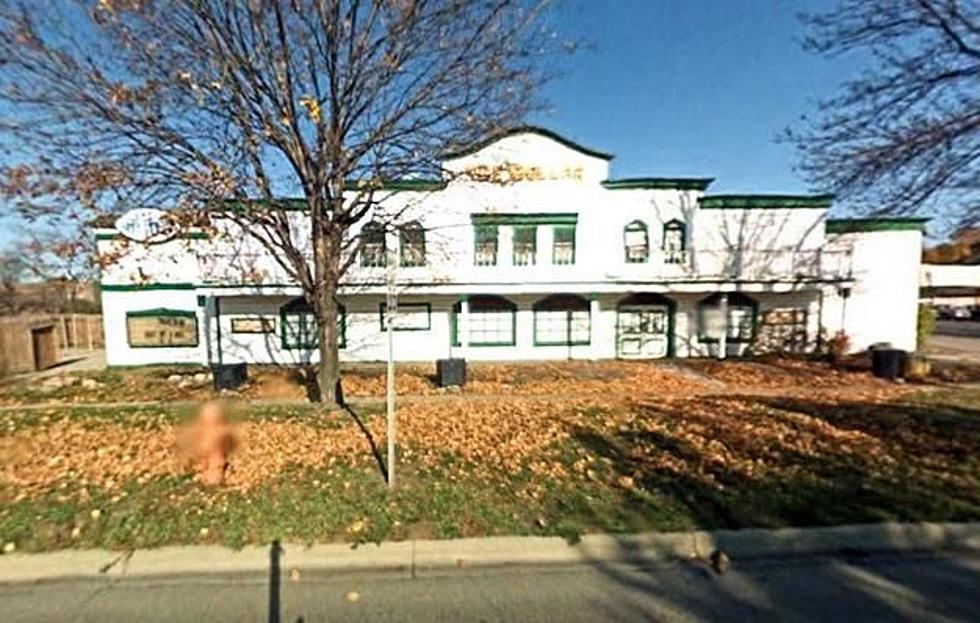 The Fondness of Lansing/East Lansing's Silver Dollar Saloon is Still Going Strong
Google Maps
Rock bar, disco, dance club…whatever you prefer calling them, there sure were a bunch of 'em in the Lansing area decades ago. How many of the following can you recall…and how many did you go to?
Bobby G's
Bootlegger's
Brewery
Bus Stop
CJ Barrymore's
Dooley's
Lansing Civic Center
Mac's Hidden Camel
Outer Limits
Rainbow Ranch
Sensations…..
…..and the Silver Dollar Saloon
That's only a dozen, but there were many others. A perfect night out for my buddies and me would include hitting one of those places for an hour or two, hit Pinball Pete's for an hour of games, then head to Denny's or Big Boy for a bite. Fun nights!
Even though most of the places listed above were a lotta fun, Silver Dollar was something special. This was one of those rare places that was claimed by both Lansing AND East Lansing. It had been around for a long, long time as different business under different names. Some of those early incarnations of the Silver Dollar Saloon were as follows:
1) Spartan Bowling Alleys, 1941
2) Great Lakes Indoor Golf-a-Tron
3) Grandmother's (Rock)
4) Tin Lizzie (Dixieland)
5) The Brewery (Rock), 1972
Finally, it became the Silver Dollar Saloon in 1975. Even though the Brewery and Silver Dollar both featured rock bands, why change the name? Same building, same music, so why?
According to owner Rick Becker in a 1975 Lansing State Journal article: "(The Brewery) was too loud, too dark and too nasty.....the name was changed in an attempt to.....counter its one-time reputation as a bawdy brawling house".
Yes, The Brewery brought in some top bands; when it was Grandmother's in the 60s it had some great rock bands as well…and so did the Silver Dollar. If you visited the Dollar you may have seen any or one of the following:
AEROSMITH
ALICE IN CHAINS
BLUE OYSTER CULT
BOB SEGER
DEL SHANNON
FLO & EDDIE
GOV'T MULE
HENRY LEE SUMMER
IRON BUTTERFLY
KANSAS
LESLIE WEST
MIKE BLOOMFIELD
PATTI SMITH
PURE PRAIRIE LEAGUE
REO SPEEDWAGON
RUSH
SAVOY BROWN
SOFT MACHINE
SPIRIT
.38 SPECIAL
TOMMY JAMES & THE SHONDELLS
TUBES
VIXEN
WET WILLIE
ZZ TOP
...and many more.
The Silver Dollar was different from The Brewery, and a dress code was implemented. Customers couldn't dress as slobs anymore...you couldn't look raggy or homeless…you had to dress neatly. Blue jeans were definitely accepted, but with no holes and no ripped-out crotches, knees, or pockets…..and their great gimmick was giving out real silver dollars as change at the door.
As the years went by, in order to save some money, the venue switched to deejays spinning vinyl...after numerous complaints, the Dollar decided to turn itself over to country music by 1991.
Unfortunately, in another attempt to fix something that ain't broken, it volleyed back & forth between live deejays and bands in 1998. It was evident to past and present customers that something was amiss and the Dollar's destiny was Doomsville.
The lack of customer interest, the ever-growing band fees plus other monetary factors caused the Dollar to go deep into debt...so much so, that Ingham County foreclosed the place in 2006, citing unpaid property taxes.
The much-loved Dollar was finally torn down in 2009, much to the chagrin of those who had fond memories of spending their weekends enjoying their favorite bands, and Midtown Apartments were erected in its place.
To this day, I've seen old-timers, boomers, former stoners, rockers, and fans flip off the area as they walk or drive by…their way of showing their disappointment in tearing down the old Dollar and not preserving it like they should have.
SILVER DOLLAR SALOON
MORE LANSING STUFF:
Lansing Brothel 1880s-1890s
Vintage Photos of East Lansing
Miscellaneous Lansing 4