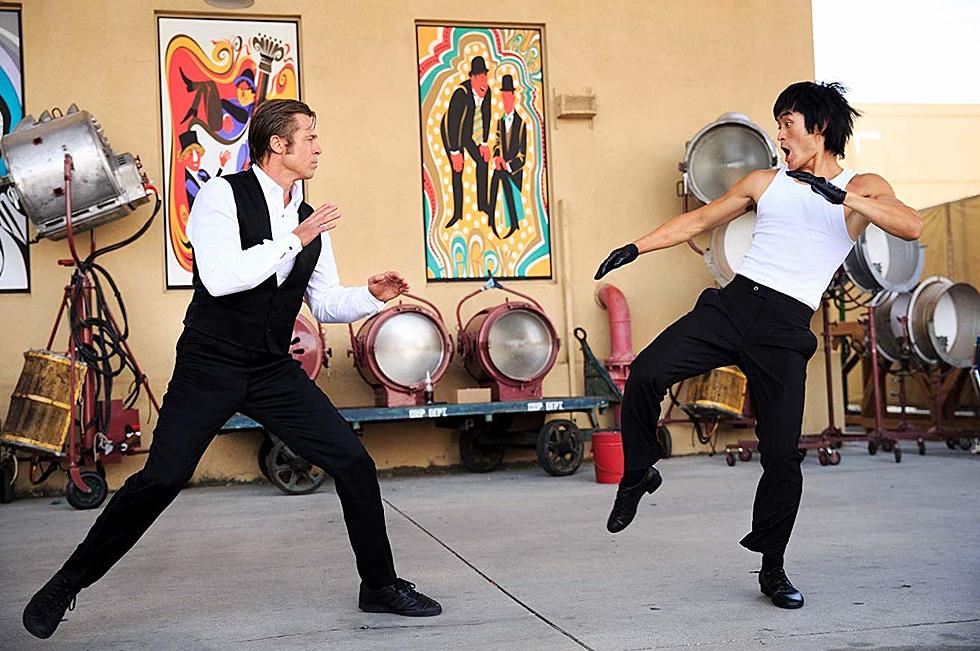 Bruce Lee's Daughter Says Quentin Tarantino 'Could Shut Up' Or Apologize About 'Once Upon a Time in Hollywood'
Sony
The war of words between Quentin Tarantino and Bruce Lee's daughter continues over the portrayal of the famous martial artist in Tarantino's Once Upon a Time in Hollywood. Shannon Lee took issue with the version of Bruce Lee in Tarantino's film shortly after the movie opened in theaters, saying it was "really uncomfortable to sit in the theater and listen to people laugh at my father," and calling into question the accuracy of the depiction of Lee (as played by actor Mike Moh) as an arrogant jerk.
Tarantino recently responded by insisting that he drew the dialogue for his Bruce Lee from sources like Lee's wife's biography, and that he "heard [Lee] say things like that, to that effect." (He also fired back at critics who claimed it was absurd that Brad Pitt's character, stuntman Cliff Booth, could have gone toe-to-toe with Lee in a fight.)
Now Shannon Lee has commented on the controversy again, this time to Variety. As you might have expected, she did not buy Tarantino's defense:
'He could shut up about it,' [Lee] told Variety when asked how Tarantino could rectify the controversy. 'That would be really nice. Or he could apologize or he could say, 'I don't really know what Bruce Lee was like. I just wrote it for my movie. But that shouldn't be taken as how he really was.'
Lee noted — not unfairly! — that Tarantino kind of wants to have it both ways. "On the one hand, he wants to put this forward as fact," she told Variety. "And, on the other hand, he wants to stay in fiction." That has been Tarantino's defense, and Once Upon a Time in Hollywood is a work of fiction. But Lee does have a point that if it is fiction it is a little odd that he insists that the movie is also accurate.
Shannon Lee added that Tarantino does have the right to depict her father however he wanted. She just finds it "disingenuous" when he says "this is how he was, but this is a fictional movie, so don't worry too much about it."  I doubt we'll hear more from Tarantino on this issue any time soon, but it'd be very interesting to hear how he would respond to that comment.
Gallery — Every Tarantino Movie Ranked: