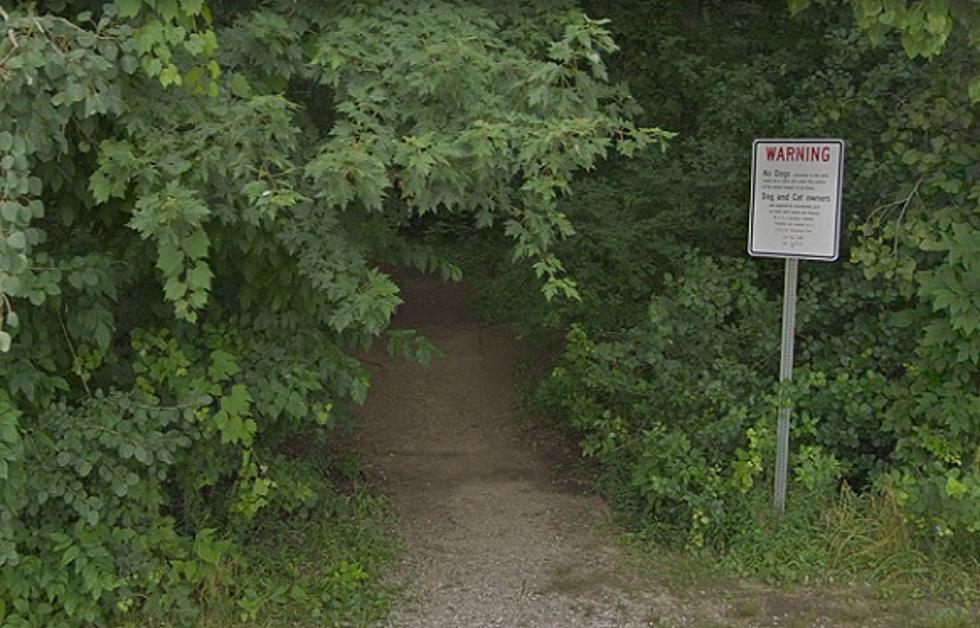 HAUNTED MICHIGAN: The Little Girls of Rotary Park
Google Maps
There's a patch of woods in Livonia that are rumored to be haunted.
At Six Mile Rd. and Hubbard Street is Rotary Park. The woods and the nature trails are said to have occasional paranormal occurrences, especially at night.
If you have the intestinal fortitude to walk the trails through the woods at night, you just might hear what others have heard --- undecipherable noises, voices, and screams. You might also see the apparitions of three little girls dressed in white dresses. The tale says that these girls were killed somewhere inside the woods. Their spirits have been seen roaming throughout the woods, in search of any children who are lost in order to help them find their way out to safety. The photos below show some of the trails you can take for your own searching...
This paranormal activity is best experienced anytime during fall, winter, and spring.
Whether this is fact or based on someone's fertile imagination, it's still fun to check these things out...because sometimes they're for real.
Take a drive over to Rotary Park some night and see if you experience something for yourself.
But DO NOT go alone.
CLICK HERE to discover hundreds more "Haunted Michigan" locations!
MORE CREEPY MICHIGAN STUFF!
Haunted Oak Parks: Charlotte & Lansing
Vintage Michigan Graveyard Photos
The Haunting of McMorran Place
Haunted Huron River Inn
50 of Michigan's "Must-Drive" Roads
Gas up the car, grab those road munchies and a roadtrip partner that you can trust, and head out on some of Michigan's most unique roads and routes. Make sure you take lots of photos and video!