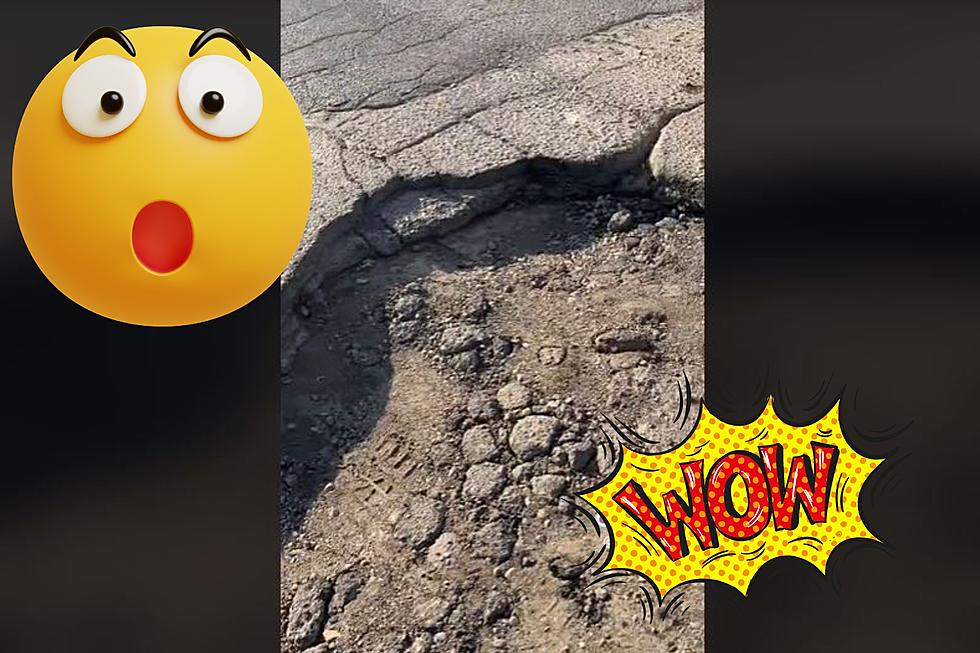 Only in Michigan – Gigantic Pothole in Detroit Goes Viral on TikTok
TikTok/Canva
Only in Michigan could someone post on TikTok about a gigantic pothole in Detroit and the video go viral.
A TikTok user recently shared a video showing damage to his car after driving into a massive pothole in Detroit.
In the video, you see TikToker, Michigan Boy standing there holding a bunch of broken car parts in his hands. Looking visibly upset and in shock, he says:
If ya'll thinking about coming to Michigan, don't. This is what they do to your car...Fat**s potholes.
Some may think that nothing actually happened to his car and that he was simply making a funny TikTok. However, if you live in Michigan, you know all too well that this is what we all deal with every time we pull out of our driveways.
It doesn't matter where you live in Michigan, potholes are everywhere, and many times there as massive as the one you'll see in the video below.
I'm not sure what's funnier, his TikTok or other users' comments:
Hit a pothole once that turned off my check engine light ~ Zackary

 

I hit a pothole that rolled my window down and back up ~ Beetle

 

Hit a pothole that size my first time visiting..I sat in silence until I got to my hotel where I sat even longer in silence ~ Brooklynn

 

Hit a pot hole last week that straightened my alignment.~ FireCrotchsway
Warning: There is some explicit language at the beginning of the video.
Detroit Red Wings Legend Chris Chelios Lists Beachfront Home, $75 Million
10 Big Events Coming to Detroit in 2023 You Don't Want to Miss
Check out 10 cool events that will hit Detroit this summer that are not concerts.
16 Famous People From Detroit and What Their Net Worth is Today
The great state of Michigan has produced a lot of notable people and famous celebrities. Check out who they are and what their net worth is today here.
Ex-Detroit Piston Asking $3.5 Million For Bloomfield Hills Home