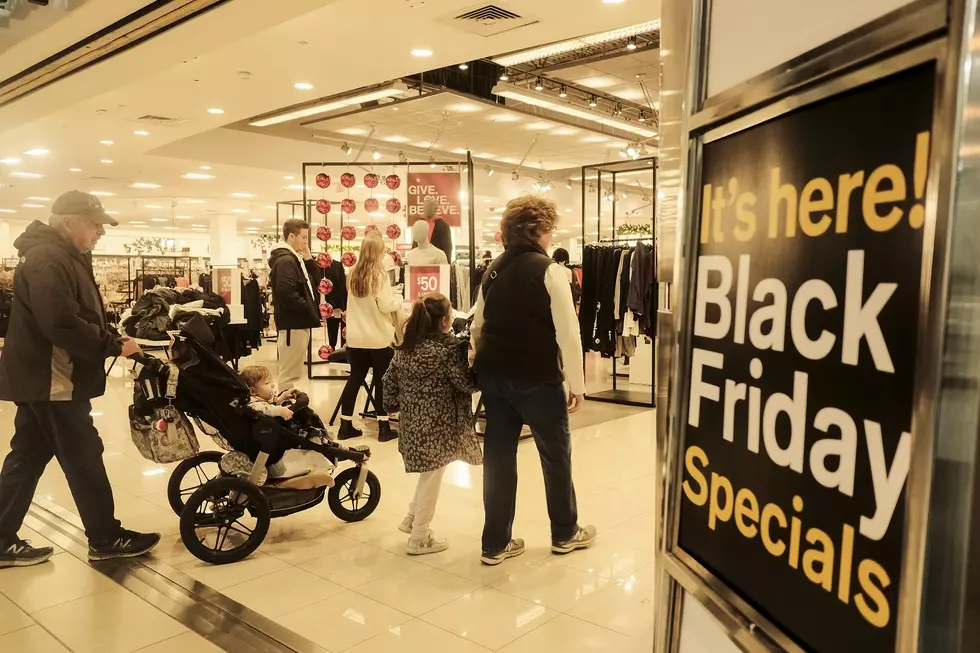 People Miss That Black Friday Chaos. Whaaat???
Getty Images
American greed hits an all time high around Black Friday. For years, we glazed over Thanksgiving to get to the shopping. What started as, "Midnight Madness," led to stores opening all day to let people shop before Black Friday even started. The pandemic changed that and maybe for the better. We moved even further into the online rabbit hole. While it does give us more time with family, but it does eliminate some tradition. Heading out early Friday morning was a big deal for moms across Michigan and other places too. A big chunk of people actually miss that chaos.
There are some benefits to shopping in person. You get the stuff you buy then and there. I suppose the fun and excitement of the hunt can play a role. You also get a little more of a personal experience with cashiers and store workers.  The downside is the traffic, the parking, and a few bad attitudes.
Most of us will shop online. There are some issues. The shipping industry is overworked. Amazon makes a lot of promises they can't keep. They are having a harder time finding drivers, the amount of packages are overwhelming, and we have all got one of those delayed delivery emails. The latter is the worst news at Christmas time.
Whether you are one of those who venture out or a keyboard warrior, Black Friday will be here sooner than later. Most stores are staying closed on Thanksgiving, but a few will be open in the afternoon. You can check out this year's deals here.
Happy shopping!
HERE ARE SOME WAYS THAT YOU COULD BE SAVING MONEY
LOOK: Here are 25 ways you could start saving money today
These money-saving tips—from finding discounts to simple changes to your daily habits—can come in handy whether you have a specific savings goal, want to stash away cash for retirement, or just want to pinch pennies. It's never too late to be more financially savvy. Read on to learn more about how you can start saving now. [
From:
25 ways you could be saving money today
]