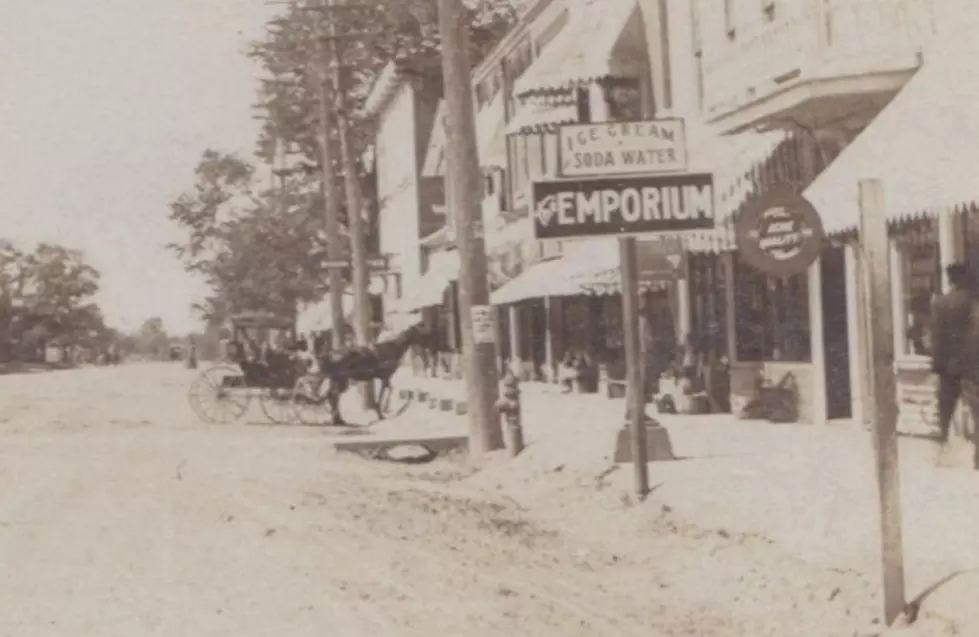 Vintage Photos of Paw Paw, Michigan, 1900-1950s…and Where Did The Name Come From?
available @ worthpoint.com
It's one of Michigan's most recognized town names...but not many know its background. Why is it called "Paw Paw"? Keep reading...
Rodney Hinckley moved here in 1832 and built his farm. That same year, Pierce Barber built a sawmill along the Paw Paw River. Then along came Peter Gremps who bought the sawmill in 1833. Along with Lymon Daniels, they bought up more land and in 1838, platted it and dubbed their new village "Paw Paw" after the Paw Paw River. In 1836, the township was organized as "Lafayette" and in 1867 it finally adopted the name "Paw Paw" after the village. Fine, Paw Paw was named after the river, and the township after the village, but what's 'Paw Paw'? (Some of you already know this...)
Years earlier, the local Native Americans named the river 'Paw Paw' after the paw paw fruit, which grew lavishly along the river banks. Paw paws are green in color and have a mixed taste of banana and mango.
Gremps also built the first store and became Paw Paw's first postmaster in 1834. From there more establishments popped up over the years: the Dodge Inn & Tavern, followed by blacksmiths, cabinet makers, carpenters, carriage makers, clothiers, coopers, doctors, lawyers, millers, ministers, tanners, and teachers.....but mostly farmers. There was also the Paw Paw Mineral Water Company, who took advantage of the mineral water springs and began bottling and selling the water.
Electric lights finally came to Paw Paw in 1890.
In the early 1900s when the Paw Paw River was dammed, Maple Lake was created.
I remember when my dad used to take business trips, he mentioned Paw Paw many times and I always found the name unique, if not a little odd. I also connected the term "southpaw" with the town, even though the two had nothing to do with each other.
This was just a nutshell backstory on Paw Paw, and there's much more you can read on their website. But the main purpose of this article is to show you some vintage photos of Paw Paw, as you'll see in the following gallery!
Vintage Photos of Paw Paw
MORE MICHIGAN STUFF!
Vintage Photos of Pinconning
Park Lake Resort & Beach, Bath
Belvidere, Underwater Ghost Town